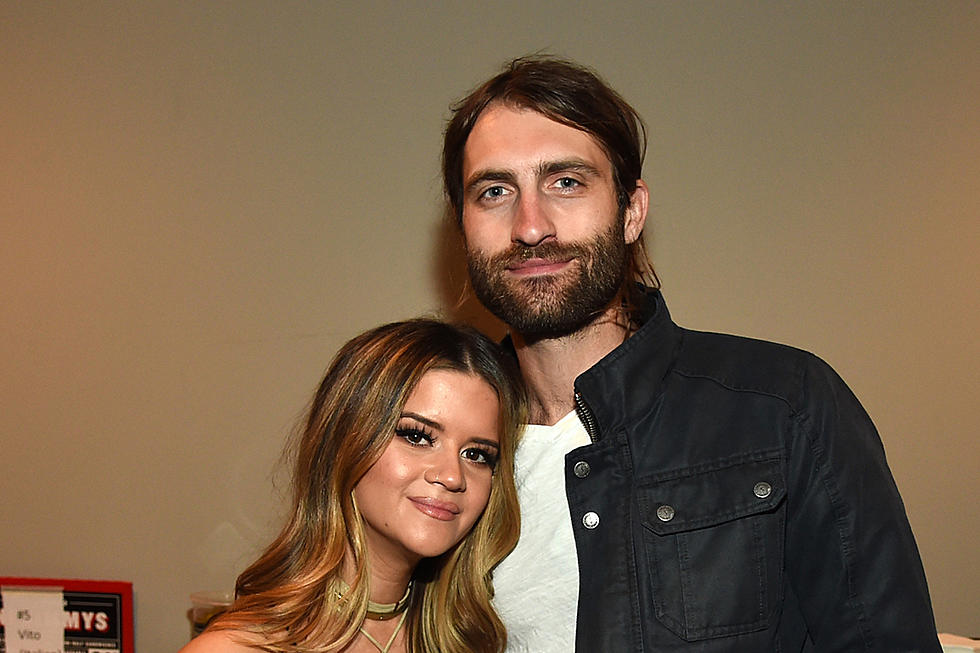 Maren Morris Shares Wedding Video on One-Month Anniversary of Her Nuptials
Rick Diamond, Getty Images
Everyone loves a good wedding, and one month to the day after Maren Morris and Ryan Hurd celebrated theirs, Morris showed off just how good theirs happened to be.
In a video backed up by the driving 1969 hit "I Want to Love You Baby" by classic soul singers Jo Jo Benson and Patty Scott, a synopsis of the highlights of Morris and Hurd's groovy big day are shared—from Hurd's saucy wink pre-ceremony, to a closeup of Morris's platform sandals, to the Texas-shaped platter of cupcakes at the reception...all the way to the slightly rumpled-looking couple at the end of the night (with Hurd's hair sticking up and his jacket somehow disappeared). Clearly it was a fine night, indeed.
"One month ago, I married my best friend and we threw a kickass wedding. Hope y'all enjoy," Morris captioned the video.
Morris and Hurd tied the knot March 24 in Nashville, with Hurd in a blue suit and Morris wearing a non-traditional wedding gown inspired by her mother's. It featured a miniskirt in front and a long train in back, custom made by Nashville designer Cavanagh Baker.  
The couple had previously stated they wanted to keep their wedding day simple, and the video reflects this aesthetic. "I feel like it's a year of us being celebrated because we make music and we had really incredible years," Morris told Taste of Country Nights. "The wedding ...  I just want it to feel like us the people and not us the artists. We're gonna have some tequila, my dog's gonna be there." (There's no evidence of the dog in the video, but we're sure tequila was helping the cinematography along.)
The pair met as co-writers when they were both getting their start as songwriters in Nashville. Their transition from friends and co-workers to starting a romance served as the inspiration for Hurd's single, "Love in a Bar."
See Pictures of Maren Morris and Ryan Hurd