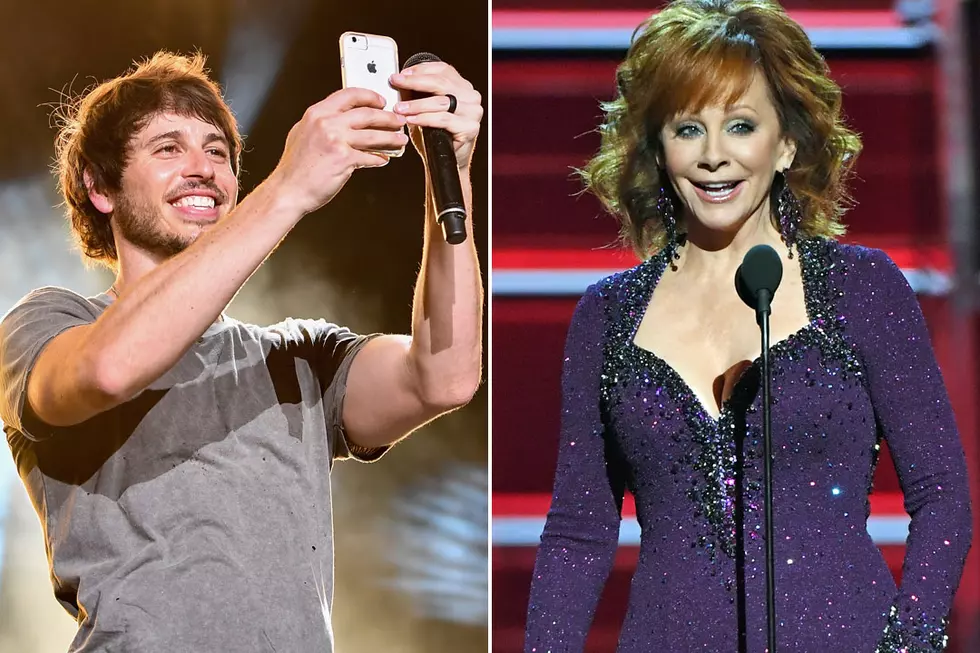 Like Everyone Else, Morgan Evans Loves Reba McEntire: 'She's a Great Lady'
Erika Goldring / Ethan Miller, Getty Images
Most country artists who came after Reba McEntire have been inspired by her music, but everyone also just really likes her as a person, Morgan Evans included.
"She's like the most normal superstar legend that I could imagine," Evans says, praising the superstar in an interview with Taste of Country Nights. "(It's) a great thing to see, especially for (wife) Kelsea (Ballerini) too to meet someone like that and have such a normal experience. She's a great lady."
The Most Unforgettable Reba McEntire Moments!
In fact, McEntire is so great that the country music legend recently sent a memorable present to the Aussie singer when his song "Kiss Somebody" went to No. 1 earlier this year.
"She made me the sweetest video message," he recalls. "I just thought to myself, 'You are the sweetest lady.' I think I have watched that video 1000 times."
The thoughtful present is just one of the many moments that have made for quite a year for Evans, who is currently out with his new single "Day Drunk" and will perform his hit "Kiss Somebody" on the Today show next week (Oct. 18).
"Gratitude and appreciation for everyday," he says when asked about his life motto. "I've been doing this for a long time. I feel like I am really qualified to really understand how cool it is for 'Kiss Somebody' to be having this moment and the amount of things that have to go right and be at the point to put out a full album like I'm getting to do now. I appreciate all that."
Listen to Morgan Evans' Interview With ToC Nights,