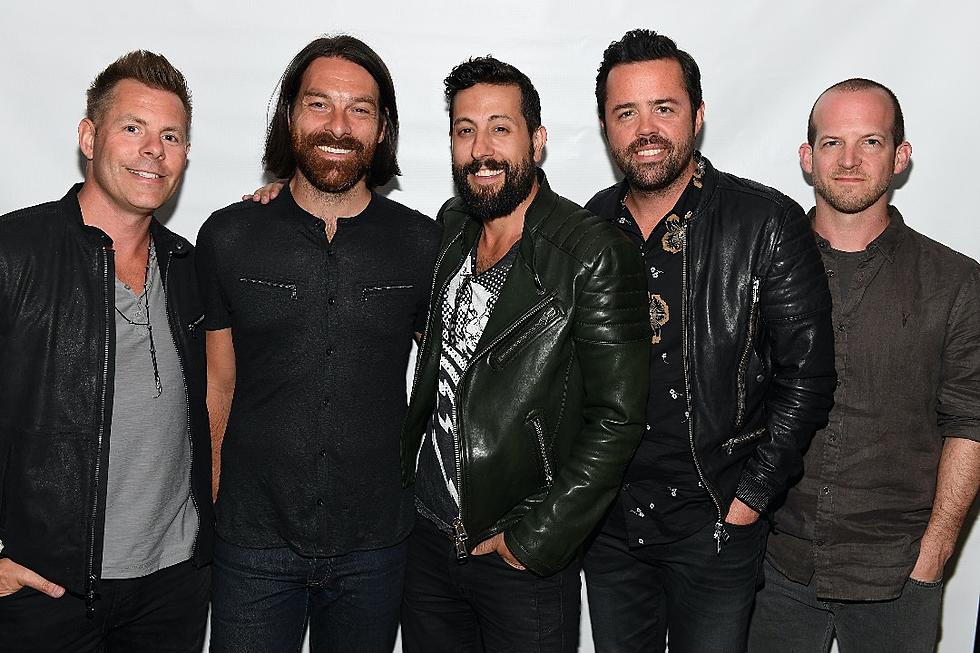 Old Dominion Score Second No. 1 on Top Country Albums Chart
Jason Davis, Getty Images
Old Dominion have earned their second No. 1 album on Billboard's Top Country Albums chart. Their latest release, the self-titled Old Dominion, debuts at the top spot this week.
Old Dominion sold 31,000 copies in its first week, which includes streaming equivalent units and track equivalent units. 19,000 of those sales were in traditional album sales, according to Billboard.
The band consisting of Matthew Ramsey, Trevor Rosen, Whit Sellers, Geoff Sprung and Brad Tursi previously headed up the Top Country Albums chart in 2017 with the release of their second studio album, Happy Endings. That album debuted with 41,000 units and 31,000 in traditional album sales and produced the hits "No Such Thing as a Broken Heart," "Written in the Sand" and "Hotel Key." Old Dominion's debut effort, Meat and Candy, debuted at No. 5 on the Top Country Albums chart in 2015, and peaked at No. 3.
Old Dominion also debuts in the Top 10 of Billboard's all-genre 200 chart, where it comes in at No. 9, becoming the band's second Top 10 album on that chart. Their first was 2017's Happy Endings, which peaked at No. 7 on the chart.
"One Man Band" is the first single from Old Dominion's newest album. The song climbs two spots on Billboard's Country Airplay chart, from 7-5 this week.
See the Top 10 Country Songs of 2019: