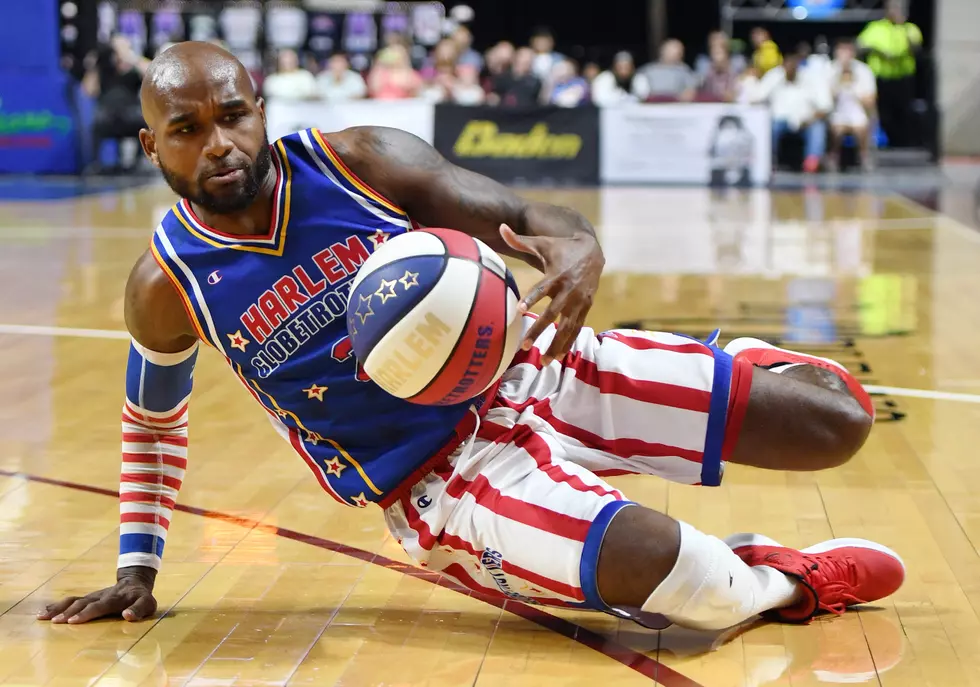 World-Famous Harlem Globetrotters All-New Show Feb. 19
Getty Images
Main Street El Dorado is proud to welcome back the world-famous Harlem Globetrotters, featuring some of the most electrifying athletes on the planet, to the El Dorado Wildcat Arena in El Dorado, Arkansas on Wednesday, February 19, at 7PM during their 2020 World Tour.
 The world-famous Harlem Globetrotters, featuring larger than life entertainers, will bring their all-new show, "Pushing the Limits" to El Dorado Arkansas. Don't miss your chance to get up close and personable with a star-stuffed roster including Big Easy Lofton, Hi-Lite Bruton, and woman stars TNT Lister, Swish Sutton, and Torch George. The Harlem Globetrotters are a one-of-a-kind experience that features a blend of hilarious hijinks and incredible basketball skills including ball handling, and high flying dunks. After the game, Globetrotter stars will sign autographs and take photos with fans.
We are so excited to bring the iconic Harlem Globetrotters back to El Dorado. After their tour stop here several years ago, we knew if the chance ever came available again, we had to have them back! Thanks to Delek and many other generous sponsors, we will now open our city and Wildcat Arena to the entire region for the all-new show with the Harlem Globetrotters and celebrate the history of El Dorado's connection with the Globetrotters having native hall of famers and former Globetrotters from our own town, Goose Tatum and Lou Brock.
If you have never experienced the Harlem Globetrotters live show, this is a family experience like no other and with their all-new show;– Beth Brumley, Executive Director of Mainstreet El Dorado.
Tickets are reserved seating and are now on sale to the public and will be available at mainstreeteldorado.org or by calling 870-862-4747. Ticket prices are $60. (Courtside/On the floor), $50 (Front Row) & $25 (General Reserved Seating).
A limited number of Magic Pass tickets will be available for $20. The Magic Pass is a
pre-game interactive event on the court between players and patrons. Every person attending MUST have a game ticket PLUS a Magic Pass ticket. The Magic Pass will begin thirty (30 minutes) prior to doors opening to the general public and last approximately twenty-five to thirty 23-30 minutes.