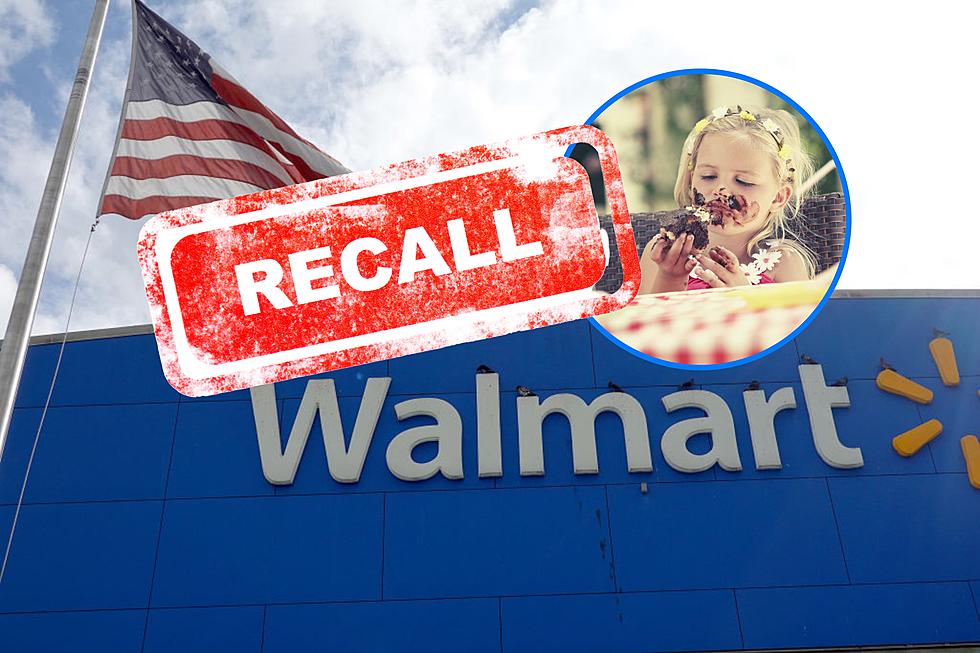 Recall on This Popular Walmart Cake in Texas, Arkansas & Nationwide
Getty Images, Canva
There has been a recall on a popular cake that Walmart sells nationwide. The reason for this could be especially dangerous for anyone with a peanut allergy.
If you have a child or know someone with a peanut allergy you know that it can turn into an urgent medical situation fast and can be fatal.
According to a press release from the Food and Drug Administration also known as the FDA, David's Cookies is recalling 960 units of "Marketside Chocolate Chip Explosion Cake" with the lot # BS23212. this cake has been sold in Walmart stores all across the country.
The recall is due to a labeling and packaging problem that is being investigated.  These cakes are recalled due to the fact that they are actually "Marketside Ultimate Peanut Butter Chocolate Cake" but they were mislabeled as "Marketside Chocolate Chip Explosion Cake". Even the title of the cake does not depict that peanuts are a key ingredient. There is also no warning on the label that the product has peanuts to alert people who have a severe peanut allergy.
This cake is in a 7-ounce, clear plastic package marked with lot # BS23212 on the top of the package.
David's Cookies along with Walmart, have blocked both of the Marketside Ultimate Peanut Butter Chocolate Cake and Marketside Chocolate Chip Explosion Cake from their stores in an effort to make sure consumers are not able to purchase either of these products until they investigate and correct the situation.
No illnesses have been reported to the FDA yet from this product but if you have a peanut allergy and consume the recalled product, please contact a physician immediately.
If you have purchased this cake the FDA is urging you to return it to the location you purchased it for a full refund. Consumers with questions may contact David's Cookies at 800-500-2800. Business hours are from 8:30 am to 5:00 am, DST Eastern time zone.
LOOK: Food and Personal Care Shortages We Could See In 2023
Learn about the 13 potential shortages that could impact stores in 2023, from produce and meat to snacks and beverages.