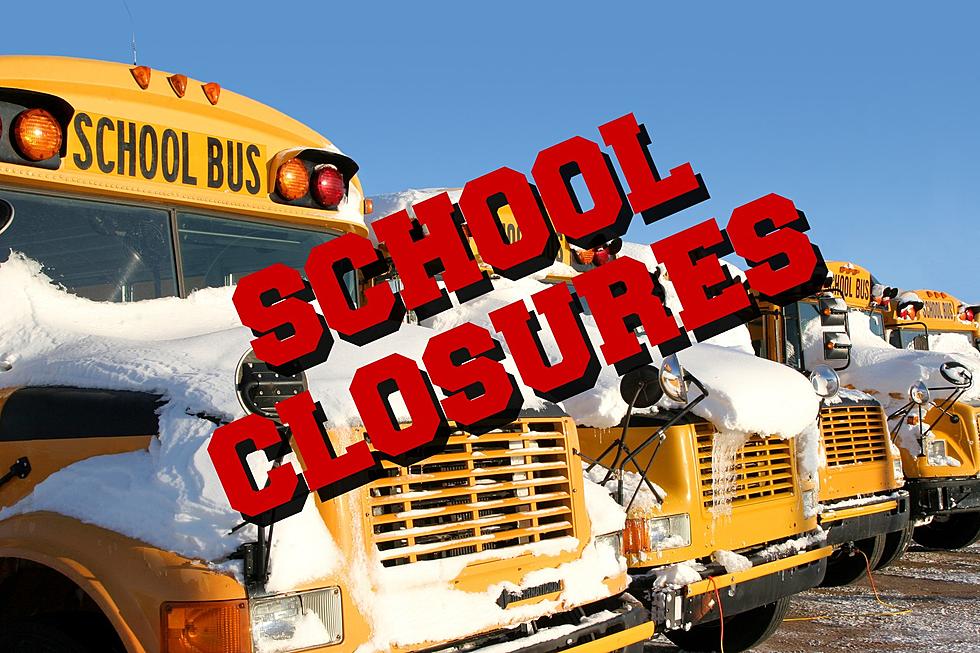 School Closures And Delays Due To Weather Friday February 4, 2022
Winter School Buses
We didn't have the "Winter storm" everyone was expecting in our area but there are areas of black ice so there are quite a few school districts and colleges and universities in the surrounding areas of Texarkana that have decided to close because of sub-freezing temperatures and the possibility of black ice on roads making travel dangerous.
Our forecast for the Texarkana Area This Weekend
Forecast for the weekend
Today
Cloudy, then gradual clearing during the afternoon, with a high near 37.
Tonight
Mostly clear, with a low around 19.
Saturday
Sunny, with a high near 45.
Saturday Night
Mostly clear, with a low around 23.
Sunday
Sunny, with a high near 49.
Here Are The Schools That Are Closed Today Friday, February 4, 2022
Closures:

*Ashdown schools are closed Friday with Ashdown Public Schools will have an AMI day.
Avery ISD closed Friday. Basketball games scheduled for tonight have been moved to Saturday beginning with the girls at 2 p.m. The Homecoming ceremony will follow the girls' game.
*De Kalb ISD is Closed Friday
*De Queen Public Schools Closed Friday. Going to an AMI day.
*Hubbard ISD Closed Friday
*Foreman schools are closed and are virtual Friday
* Hope Public Schools campuses are closed and will go virtual Friday  
*Malta Schools Closed Friday
*New Boston ISD Closed Friday
*Texarkana College Closed Friday going virtual
*Texas A&M Texarkana Closed Friday
*UAHT Campuses - UAHT will have a delayed opening Friday of 10 AM classes before this are canceled. All classes before this time are cancelled.
 *SAU is closed and going Virtual Friday 
 As we receive more notifications we will add the information to this story
See How School Cafeteria Meals Have Changed Over the Past 100 Years
Using government and news reports,
Stacker
has traced the history of cafeteria meals from their inception to the present day, with data from news and government reports. Read on to see how various legal acts, food trends, and budget cuts have changed what kids are getting on their trays.
LOOK: Here is the richest town in each state
Just saying the names of these towns immediately conjures up images of grand mansions, luxury cars, and ritzy restaurants. Read on to see which town in your home state took the title of the richest location and which place had the highest median income in the country. Who knows—your hometown might even be on this list.