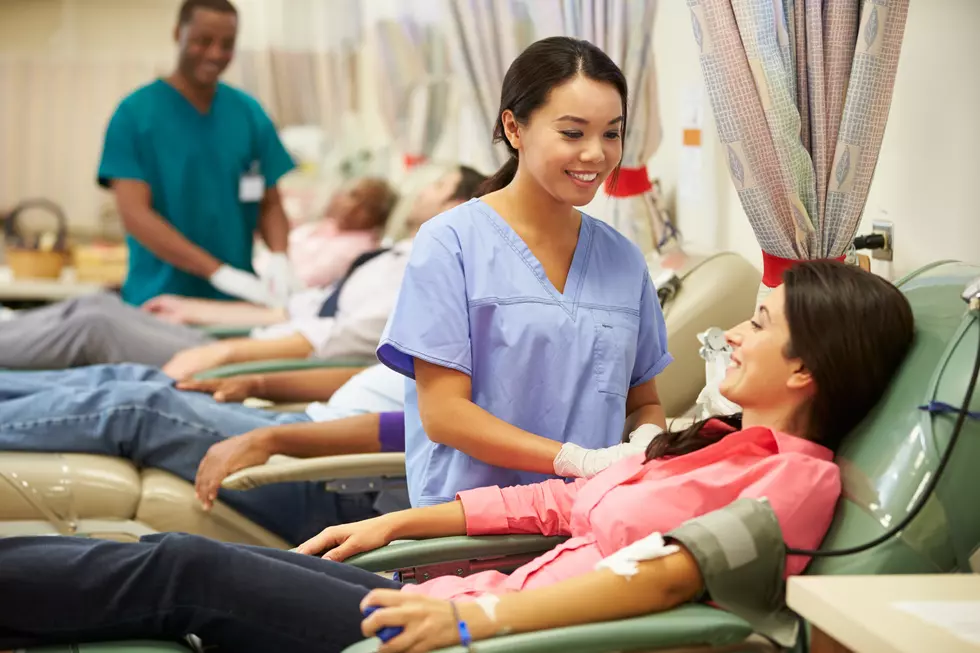 Stop by One of These Blood Drives This Month And Help Save a Life
ThinkStock
As we settle into the month of September and get into the routine of kids going back to school, don't forget to make a donation at one of these blood drives in and around the Texarkana area.
LifeShare Blood Center has the following community drives in September:
-8AM to 3PM. Thursday, September 6 at Avinger High School, 245 Conner Street, Avinger, Texas.
-8:30AM to 3PM Saturday, September 8 at Queen City High School at Cass County Bank, 401 US-59, Queen City, TX.
-11:30AM to 3PM Sunday, September 9 at Walmart, 1701 E End Blvd, Marshall, Texas.
-9AM to 2:30PM Monday, September 17 at Washington Charter Academy, 1900 Marietta, Texarkana, AR.
-8AM to 3PM  Wednesday, September 19 at Hooks High School, 401 East Avenue A, Hooks, Texas.
-8:30AM to 12:30PM Friday, September 21 at Premiere High School, 3448 Summerhill Rd, Texarkana, Texas.
-9:30AM to 2PM Saturday, September 22 at Myrtle Springs Baptist Church, 555 County Road 2111, Hooks, Texas.
-8:30AM to 3PM Monday, September 24 at Linden Kildare High School, 205 Kildare Road, Linden, Texas.
-8AM to 3PM Tuesday, September 25 at Liberty Eylau High School, 2905 Leopard Drive, Texarkana, Texas.
-8:30AM to 8:30PM Thursday, September 27 at Christus Saint Michael Health System, 2600 Saint Michael Drive, Texarkana, Texas.
LifeShare Blood Centers is open from 8AM to 4PM Monday, Wednesdays and Fridays, 10 AM to 5:30PM. Tuesdays and Thursdays and 8AM to 1PM on Saturday. To sign up to donate or for more information call (903) 794-3173