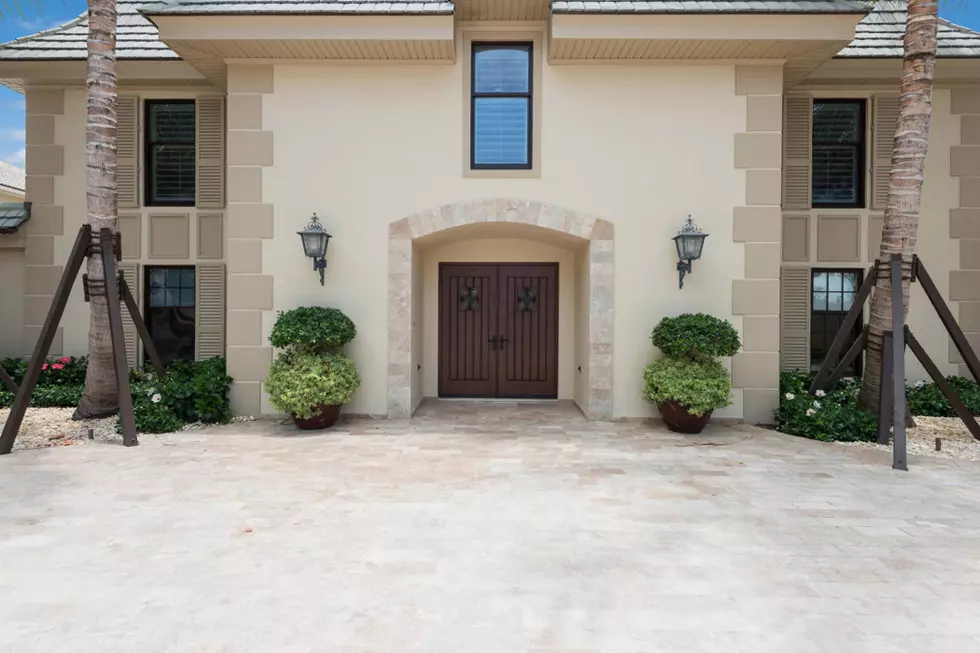 See Inside Tammy Wynette's Lavish Florida Beachside Estate [Pictures]
Platinum Properties
If you've ever wanted to peer inside the walls of Tammy Wynette's home, now's your chance. The legendary artist's former beachside estate in Jupiter, Fla., is a house fit for the First Lady of Country Music.
Wynette owned the home from 1976 to 1981, and the listing from 2018 stated it recently underwent a half-million-dollar renovation, but the views of the ocean remain the same.
According to the listing, the 6400-square-foot house has six bedrooms and seven bathrooms. Wynette sold it for $625,000, but the most recent owners were asking $7 million for the beautiful property. It was built in 1972 and boasts a gourmet kitchen, patio and an indoor pool, and of course, walking access to the beach. Check out the gallery above to see the luxurious property, which ultimately sold for $5.9 million.
Alan Jackson's Mansion Is Unbelievable!
Wynette had already seen massive success with her hit "Stand By Your Man" when she bought the home in 1976, including several other No. 1 hits "He Loves Me All the Way" and "Til I Get It Right." Her last No. 1 was a duet with George Jones in 1977 called "Near You." Wynette passed away in 1998 at the age of 55 after battling health issues over the years. Considered one of the most influential women in country music, she earned two Grammy awards and held the record for the most consecutive CMA Female Vocalist of the Year awards with three in a row until Reba McEntire broke it in 1987.
The house Jones bought for Wynette in 1974 -- dubbed First Lady Acres -- also went on the market in 2017.
See Photos of George Jones and Tammy Wynette's Mansion