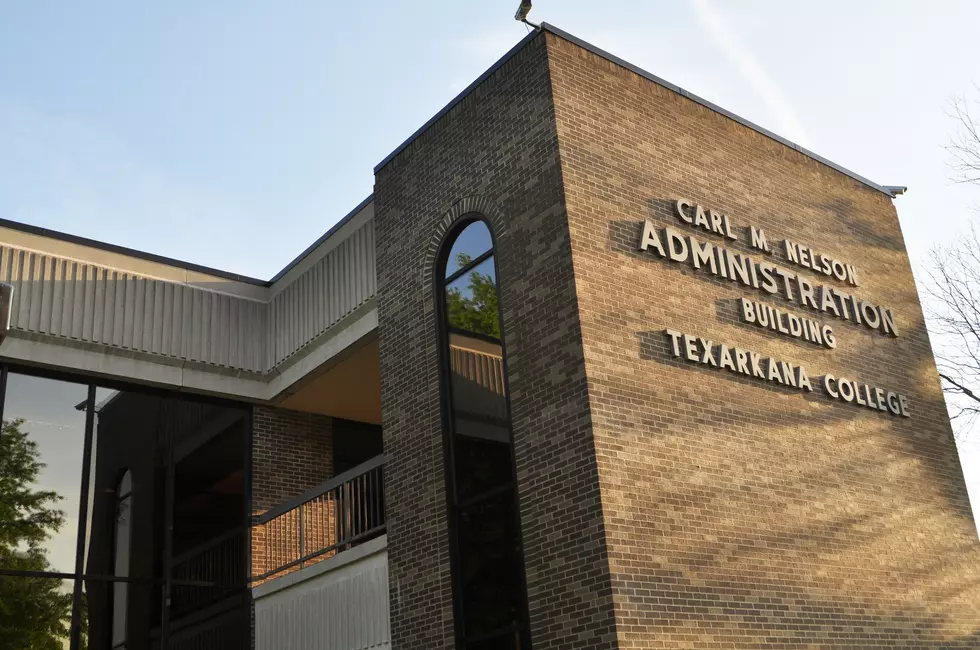 Texarkana College Commencement Ceremony Was Virtual for 2020 Fall Graduates
Texarkana College - JimWeaver
Texarkana College celebrated the completion of more than 340 Fall 2020 graduates during the commencement ceremony that debuted on December 15, 2020. To allow for social distancing, graduates were provided an opportunity to participate in the ceremony by filming their portion in advance. More than 115 graduates chose to participate in the filming where they, along with family members, came to campus for a private, personal ceremony. Lee Williams, III, Director of Admissions, said the virtual ceremony has been a huge success.
"Although 2020 threw us a curve ball when it came to planning graduation, we wanted to ensure our graduates had a special opportunity to celebrate their accomplishments and completion of their degrees and certificates," said Williams. "By providing a virtual commencement ceremony that can be accessed anytime online by family and friends from the convenience of their homes gives graduates a way to participate and share in the excitement of their graduation. As of today, the event has had more than 4,000 online views!"
Williams said the event featured student speakers, messages from TC administrators, and a special address by US Congressman-elect Pat Fallon.
"Our Fall 2020 virtual guestbook has messages from family and friends and a special message to the Texarkana College community from United States Congressman-Elect Pat Fallon who will represent the 30th District of Texas," said Williams. "Photos taken at the private graduation ceremonies are available online on the TC Flickr page. Both the virtual guestbook and photos are now available online and can be accessed at https://www.texarkanacollege.edu/current-students/graduation/virtual"
Williams said feedback from graduates regarding their experience at TC and with the virtual ceremony has been very positive, according to the Press Release.
"We asked the graduates to complete a survey about their experience and we received good reviews. We are very pleased with the outcome and that we were able to honor our graduates during a time when so many plans have been cancelled or changed," said Williams
Regenia Kay Gardner who completed her Applied Associate Degree in Business Office Technology said she liked everything about the event.
"For me it was more personal," said Gardner. "It was just me and my family there which gave it a more personal touch. My experience at TC is one I will always treasure! My daughter, Kaitlin Lee, is the one who led me to TC. I'm so happy that I followed her lead and enrolled because my life has changed for the better. I was truly blessed to have had the most amazing instructors. They were kind. They cared about me and my success and encouraged me when I would start to doubt myself. They believed in me and I am so thankful to have each of them. Leaving TC, I will take everything I learned and the confidence that I gained in myself and move forward to a brighter future!"
Christina Marie Puente who graduated with an AAS in Medical Office Careers said she liked how the event was not crowded and that her family could be there to take photos with her.
"The thing that led me to TC is that it is a small, personal community college, and they gave me a chance to attend." said Puente. "In the medical office night program when I was working on my certificate, my instructor, Ms. Bowen, pushed me to go the extra step to get my associate degree. She still encourages me to go forward to get my bachelor's degree. Something I will carry on to the next chapter in my life is that TC's motto is right, it is a great place to start/start over. All you have to do is make that first step to a brighter future! Thank you, TC!"
Graduate Lajessica Ricks, AAS in Business Management and Administration, watched the ceremony on YouTube and said the virtual ceremony provided a quick and personal way to celebrate.
"I liked how fast the filming went when it was my time to participate in the private ceremony," said Ricks. "Growing up I always took my education seriously because I knew I wanted to do more and be better in life. Once I got the chance to go back to college and continue my education, I chose Texarkana College because I love the slogan of the school, "A great place to start, or start over." I absolutely loved my experience at TC because I feel as if I got the best education the school could offer. My professors were great, and the school provided extra help to each student who needed to make sure we succeeded in our studies. In the next chapter of my life I plan to carry along with me everything that I have learned from Texarkana College."
Enter your number to get our free mobile app
LOOK: Just some of the photos that capture the historic year that was 2020