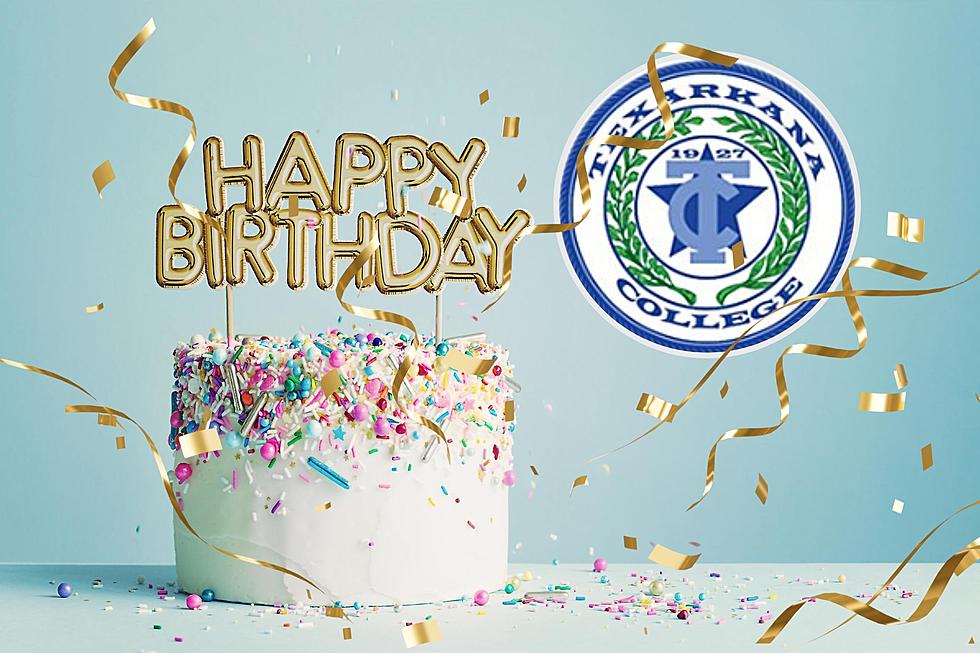 Happy Birthday to Texarkana College as it Celebrates its 96th Birthday Today
Texarkana College, Canva
Texarkana is fortunate to have a college but to think that it opened it's doors back in 1927? Back then it was called Texarkana Junior College.
According to a press release from TC it was the first institution of high education in our area and it opened its doors on the morning of September 20, 1927. Eighty students enrolled for that first Fall semester.
TC also gave us a really cool bit of trivia,
 According to record books now in the Palmer Memorial Library Archives, the first student to pay her tuition was Evelyn Wilson.
Of course, not many women went to college back then so the fact that three out of the first four students to enroll were women is pretty awesome.
Below are the first four students to enroll in August of 1927 for Texarkana College's first fall semester. Evelyn Wilson, Claude Pinkerton, Valeria Alberta Jones and Henrietta Henrey Stilwell.
Texarkana College has educated and improved the lives of so many young men and women through the years since opening its doors. Happy Birthday Texarkana College and wish you many more years and students in the future!
One of The Oldest Schoolhouses in Arkansas
Check out this beautiful 1886 schoolhouse still standing in Arkansas.
LOOK: Popular fashion trends from the year you were born
Leg warmers, pillbox hats, and overalls are a few of the most memorable fashion trends over the last 100 years. Take a trip down memory lane and explore these trends.