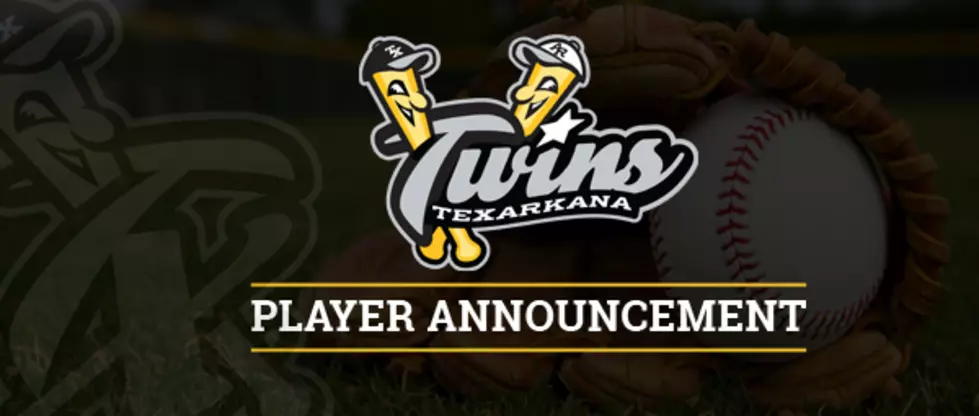 Texarkana Twins Baseball Team Adds Three More Players
Texarkana Twins
The Texarkana Twins continue to prepare for the season on and off the field as they added Drake Osborn, Dustin Lacaze and Chad McKinney to the roster today.
According to a team release, Osborn and Lacaze are playing for Texas A&M-Corpus Christi while McKinney is playing for Lamar University. McKinney, a catcher, is currently in his first year with the Cardinals. He previously played junior college ball at Panola College, where he batted .320 with nine home runs and 40 RBIs. He was voted second team all-conference.
The Twins added a second catcher in Drake Osborn. Osborn is a freshman from Sandia, Texas and has appeared in eight games with one start in those games. His first hit came  as he ripped an RBI single through the right side against the Missouri Tigers. He also had a stolen base in that contest.
Dustin Lacaze is a right-handed pitcher from Jackson, Texas. The freshman's best outing of the season came against Prairie View A&M where he tossed 1.2 innings without allowing a run on just one hit. Lacaze had two other outings where he didn't allow a run or a hit. He has had five total appearances on the season.
The Twins will open their inaugural season on May 26 at George Dobson Field as they play host to the Victoria General. For ticket information phone 903-294-PLAY(7529)