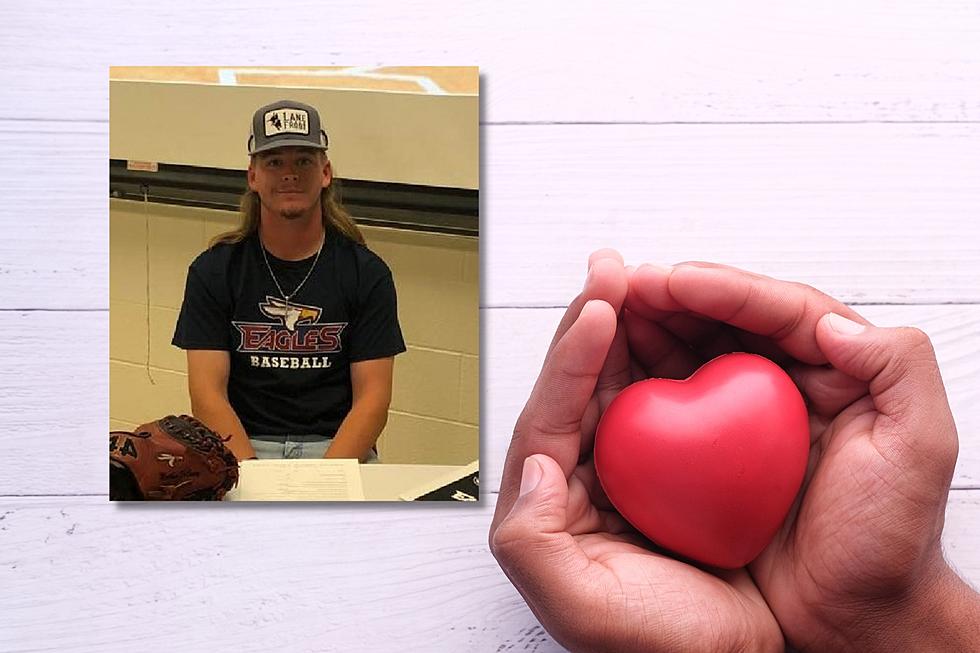 GoFundMe Set Up For TAMU-Texarkana Baseball Player Struck By Stray Bullet
Matthew DeLaney - GoFundMe - Canva
Do you ever think, "There but for the grace of God go I"? Does it ever occur to you that if you were just a few minutes earlier or later, whatever bad happened could have happened to you, or someone you love?  It crosses my mind all the time. It makes me wonder about Angels watching out for me or is it just dumb luck? Well, Saturday night Matthew DeLaney had the unfortunate luck to be standing in the wrong place at the wrong time and was hit by a stray bullet fired during an argument in a nearby neighborhood. The bills are piling up quickly and his family could use your help.
A GoFundMe account has been set up in his name to help the family with medical bills and travel expenses. Whatever you can do to help will be greatly appreciated by this young man and his family as he recovers from this wound.
Matthew is from Princeton, Texas, and is a Freshman playing baseball at Texas A&M University Texarkana. Reports have him standing in the bullpen during the game Saturday night, April 30, at George Dobson Field at Spring Lake Park when a bullet fired at someone else in a neighborhood about 400 yards away struck him in the chest. Matthew was rushed to the hospital where he received emergency surgery and last we heard was still in ICU but in stable condition.
This young man has a long recovery road ahead of him and we certainly hope justice is done with those responsible.
Matthew's mother, Amy DeLaney, updated us on his condition this afternoon:
He is still in ICU but improving. His collapsed lung is looking better. He has 2 fractured vertebrae and paralysis in his left leg. He's gotten some feeling back below the knee.
For now, we can help Matthew's family with some of these expenses, whatever you can afford, please donate. And say a prayer or two for this young man to make a full recovery.
Top 9 Burgers In Northeast Texas
The restaurants listed below were obtained from a search on Yelp for top-rated burgers in Northeast Texas. The search was conducted on April 6, 2023. We cannot guarantee any of these places still exist at the time you read this. When you plan your trip, please contact them first to be sure.
New Automated McDonalds in Ft Worth, Texas Gallery:
The fact is, this McDonalds is not "fully automated", they have a smaller staff working in the kitchen filling the orders, but the counter-person, all-to-often found with a bad attitude, has been eliminated in this dining concept. This new McDonalds is much smaller and has no seating for indoor dining. This is a take-out-only concept with all staff concentrating on getting the orders right. Will it work? We'll see.
Best Safety/Rest Area In East Texas Along I-30
These Rest Areas are managed and maintained, video surveilled, and kept very clean, by the Texas Department of Public Safety.