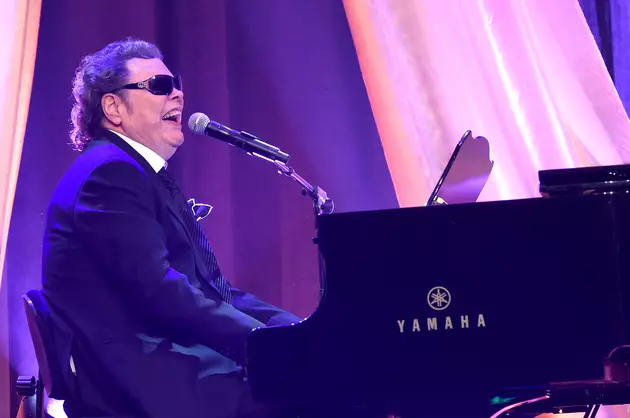 Want Front Row Seat Tickets to See Ronnie Milsap in Hope?
Getty Images
As most of you have heard by now, the legendary Ronnie Milsap is coming to Hempstead Hall in Hope, Ark., Friday, April 28, 2017.  If you would like to be up close and personal to Ronnie Milsap on the front row, here's what you need to do to get qualified to win those tickets.
Send an email to jane.beckerdite@townsquaremedia.com and just tell us what your favorite Ronnie Milsap song is. And be sure to include your name and telephone number in your email. Once again:
Tell us your favorite Ronnie Milsap Song -- just one.
Include your name and phone number in the email.
You'll then be automatically entered into a random drawing for two front row seat tickets to see Ronnie Milsap in concert at Hempstead Hall Friday, April 28. But hurry because the contest ends at midnight on Tuesday, April 25, 2017 and the winner will be announced Wednesday, April 26.
Throughout his illustrious career Milsap has won a countless number of prestigious awards including six Grammy Awards and was inducted into Country Music Hall of Fame in 2014.  In fact, he was one of only a few country artists who crossed over to the pop charts with songs like "It Was Almost Like a Song," Any Day Now," "Stranger in My House," "I Wouldn't Have Missed it For The World," and my favorite "Smoky Mountain Rain," which Rolling Stone named #96 of the Top 100 Greatest Country Songs, according to Wikipedia.
In 2016, Milsap was one of 30 artists selected to be a part of country music history when he was asked to sing in the country music collaboration "Forever Country" that acknowledged the 50th year celebration of the CMA Awards.
Ronnie Milsap a true country music legend of our time.