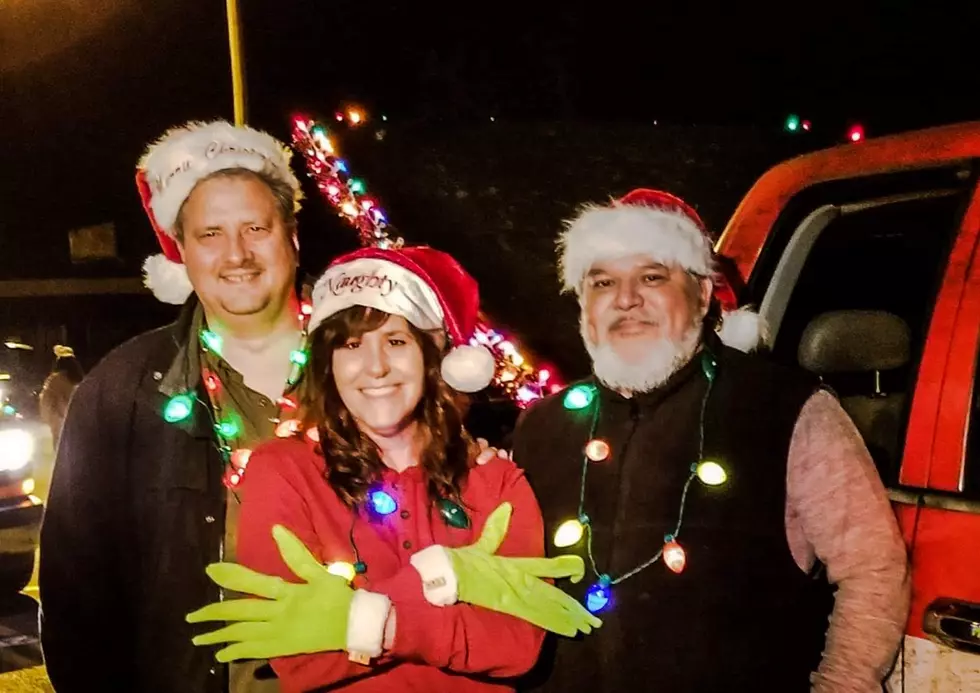 38th Annual Main Street Texarkana Christmas Parade Dec. 5
Mario Garcia
Christmas time is coming to Texarkana! The 38th Annual Main Street Christmas Parade is scheduled for Monday, December 5, at 7 pm in historic downtown Texarkana.
This year's theme is All Aboard the T-Town Express Train, a celebration of trains. There will be dozens of lighted floats, marching bands, and entertainment lining the streets for one joyous holiday celebration.
Santa Claus
And of course, Santa Claus will be the highlight of the parade. I told Santa to bring me a woman for Christmas. I'm still waiting!
If you or any business or civic organization would like to participate in the parade this year applications are now being accepted for entry to the parade. Applications are available on Main Street's website at mainstreettexarkana.org or can be picked up at Logan Electric, 208 E. Broad Street The deadline to enter is Wednesday, November 23, the day before Thanksgiving.
Check out these holly jolly elves.
Entry Fee
The entry fee is a $25 donation. All applications must be turned in to Logan Electric or mailed to Main Street Texarkana, PO Box 631, Texarkana, Tx- Ar 75504.
Sponsorship is also available at this time on their website. Contact Executive Director Ina McDowell, director@mainstreettexarkana.org for more information.
Don't miss the 38th Annual Main Street Christmas Parade 2022 on Monday, December 5. We'll see you there!
LOOK: Here Are the 25 Best Thanksgiving movies of all time