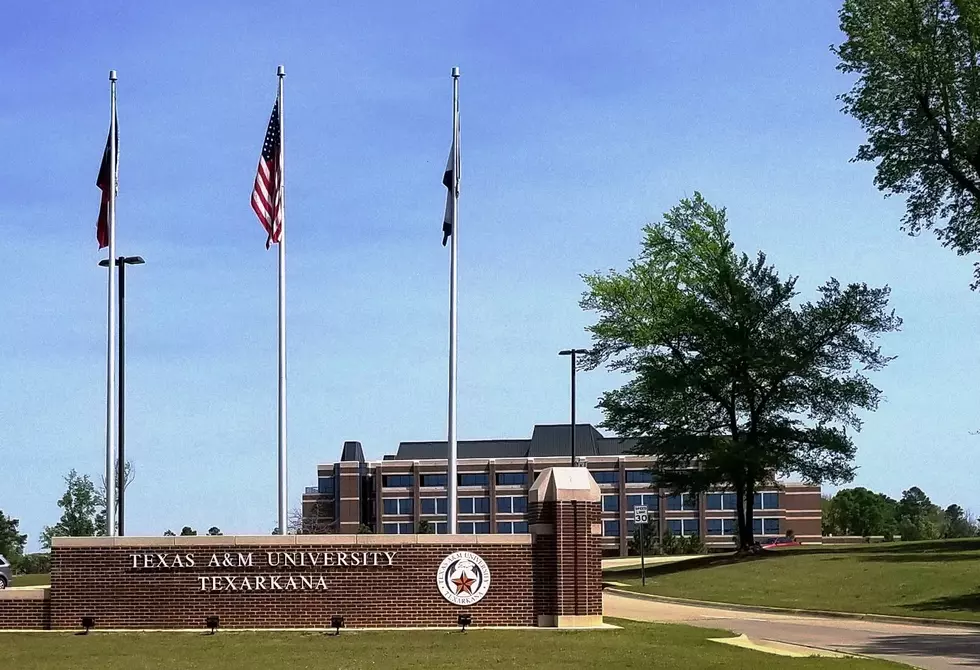 A&M-Texarkana to Receive $250K Grant From AEP Foundation
TAMUT Main Gate - JimWeaver
Officials from Texas A&M University-Texarkana and Southwestern Electric Power Company (SWEPCO) will gather in TAMUT's building for Academic and Student Services Friday, November 8th to announce a $250,000 grant from the American Electric Power Foundation to the university's College of Business, Engineering, and Technology. The event will include a check presentation and will feature remarks from TAMUT administration and faculty as well as representatives from SWEPCO. The announcement will take place at 10:00 a.m. in room 247 of the Building for Academic and Student Services.

The grant will be used to construct a Computer Aided Design (CAD) lab and will be completed in two phases. The first phase of the CAD lab will contain 24 state-of-the-art CAD workstations and an instructor lecture workstation. Large screen video projection systems will also be included for instruction and display of project designs. Software available on the workstations will include CAD software and CAM (Manufacturing Aided Engineering). The CAD lab will also include new 3D printers and a 2D printer to document and fabricate student designs.
The second phase of the CAD lab will provide additional CAD workstations for a Senior Design Lab, a 3D scanner, additional 3D printers and a large scale 2D printer for the existing 3D printer lab. Also included in the second phase will be some robotics and process equipment that will link to the CAM portion of the CAD lab.
"The AEP Foundation CAD lab will provide a technologically advanced space for students to work on design projects and receive course instruction," said Kenneth Irizarry, TAMUT Lecturer of Engineering. "The lab will assist students in achieving their project assignment goals and contribute to community engagement through continuing education courses that empower students to become life-long learners."
Jennifer Harland, SWEPCO External Affairs Manager in Texarkana, said, "We are excited to present this grant to Texas A&M University-Texarkana on behalf of the American Electric Power Foundation. According to the Press Release, the need for skilled Computer Aided Design (CAD) trained employees is significant in our region. The CAD Laboratory will fill a need both in the community and support students participating in the engineering programs on campus. We need workers with these skills to attract new industry to our region as well as retain our existing and expanding businesses. We're proud to support this university serving Southwest Arkansas and Northeast Texas."