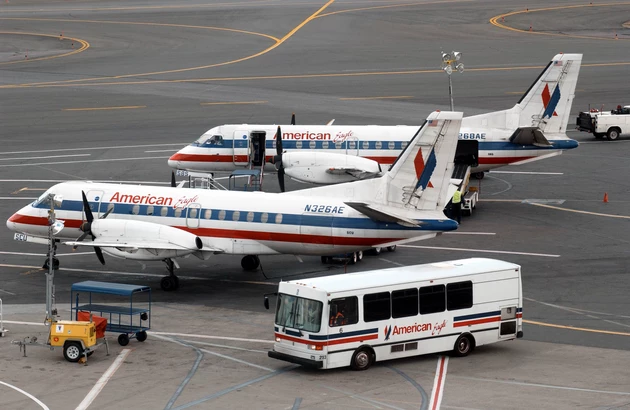 Arkansas Man Attempts to Steal Plane In Order to Get to Concert
Darren McCollester, Getty Images
What did this guy expect to do once he was in the cockpit? These things are "push to start."
If you've ever been inside of an airplane, large or small, and you've seen the cockpit, you know that there are a lot of buttons. It takes a lot to get in the air. As someone who logged 30 minutes of flight time at the controls of a Cessna 170 before promptly tossing my cookies, I can tell you this is a fact.
So why did this guy think he could just hop inside one a take it for a joyride?
According to the Texarkana Gazette, Zemarcuis Devon Scott attempted to steal an American Eagle jet last month to attend a concert in another state. Airport security spotted him jumping the fence at the Texarkana Regional Airport and proceeding to break into the airliner. Police caught up to him as he was "preparing" for takeoff. I put the word preparing in quotations because this 18-year-old kid had no idea how to fly a plane. He told authorities that flying a plane is just pushing buttons and pulling levers.
I'm thinking the buttons in the cockpit weren't the only ones he pushed that day.