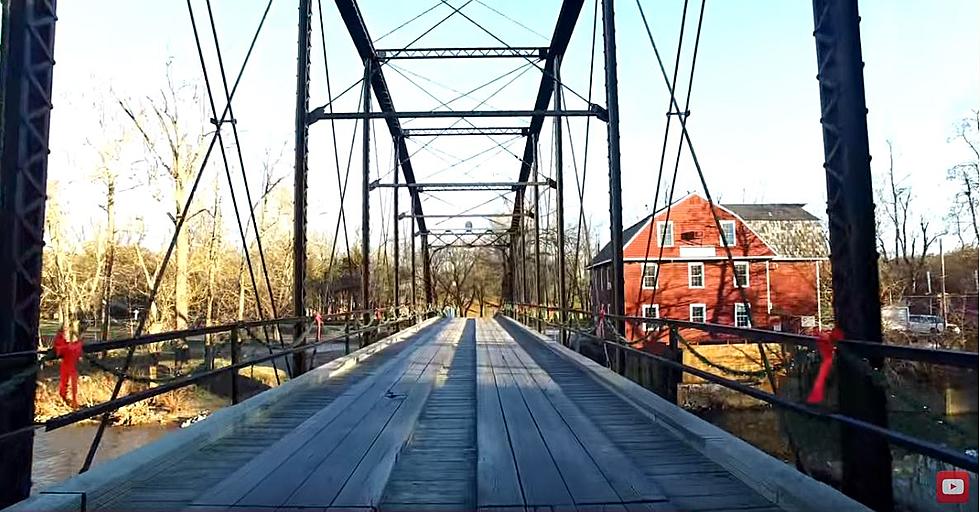 Arts & Crafts Fair at Historical War Eagle Mill in Arkansas
YouTube
Have you ever been to the War Eagle Mill Arts and Crafts Fair in Rogers, Arkansas? This is probably one of my personal favorites to visit during the fall not just because of the history of the mill but it happens to be one of the largest arts and crafts festivals in beautiful Northwest Arkansas.
Due to the pandemic last year the festival was postponed but this year it's back on and runs October 14-17. Driving through the scenic mountain countryside with rolling hills along the way makes for a perfect fall getaway. Surrounded by the beauty of the Ozark wooded forests the colors of autumn pop out at every turn on the winding road to get there. Every year over 250 artisans arrive to showcase their hand-crafted items, stoneware, wreaths, candles, homemade soaps, antiques, jewelry, handmade quilts, oil paintings, country collectibles, and much more.
There will be plenty of food vendors on the grounds with a variety of food and snacks to enjoy while you do your shopping. Just make sure that you visit the Bean Palace Café located on the third floor of War Eagle Mill, serving up some delicious soups, salads, sandwiches, and home-cooked foods and desserts. A full country-style breakfast is served every morning during the fair and it is so good! Their gift shop has a variety of spices, jellies, special mixes, jams, organic products, and unique items that will certainly make a great gift this holiday season.
Admission to get into War Eagle Mill Fall Arts and Crafts Fair is FREE however, there is a $5 fee for parking.
When driving from Texarkana after you get to Fayetteville take Hwy 45 to Hwy 303 North to Hwy 412 to Hwy 303 North. From that point, the drive is only 8 miles to the mill. This is the best way to get there, in my opinion.

For more information call 1-866-492-7324 or visit their website or Facebook page.
History War Eagle Mill
In 2016, the mill suffered a setback due to flooding, which destroyed the first floor and most of its contents including the wood floor. The mill has been rebuilt to highlight the traditional grinding equipment and is powered by the War Eagle River.
War Eagle Mill has a very historical back story that is worth reading. For the complete history of this Arkansas landmark please visit HERE.
LOOK: Best Beers From Every State
To find the best beer in each state and Washington D.C., Stacker
analyzed January 2020 data from BeerAdvocate
, a website that gathers user scores for beer in real-time. BeerAdvocate makes its determinations by compiling consumer ratings for all 50 states and Washington D.C. and applying a weighted rank to each. The weighted rank pulls the beer toward the list's average based on the number of ratings it has and aims to allow lesser-known beers to increase in rank. Only beers with at least 10 rankings to be considered; we took it a step further to only include beers with at least 100 user rankings in our gallery. Keep reading to find out what the best beer is in each of the 50 states and Washington D.C.