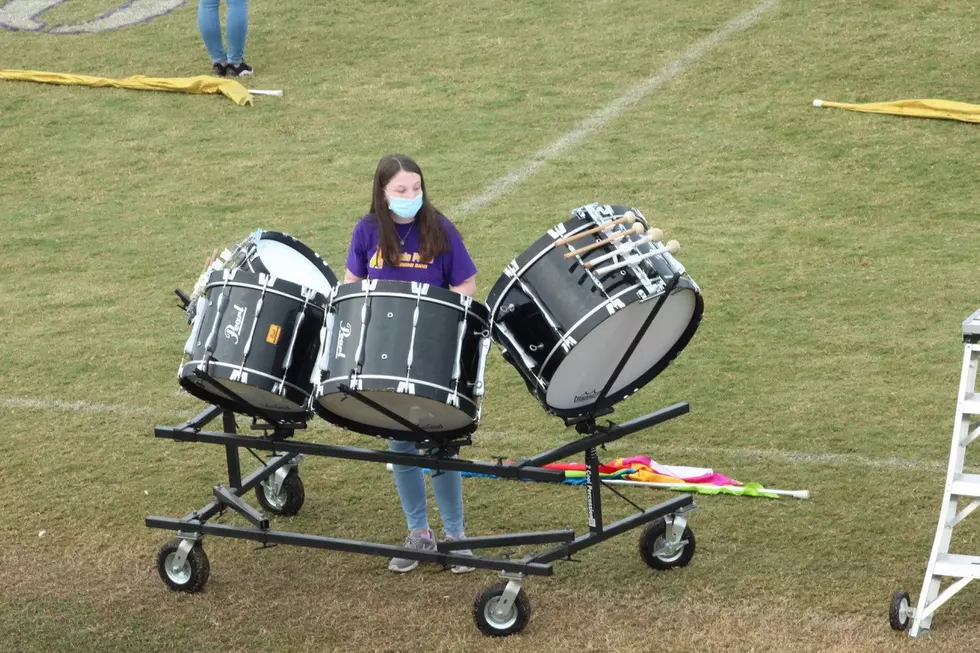 Ashdown Purple Pride Marching Band Gets Rave Reviews
Ashdown High School
With Covid-19, Arkansas Region II Marching Assessment looked a little different than usual for the Ashdown Purple Pride Marching Band (PPMB).
Instead of the PPMB traveling to their region assessment, the assessment came to them. Three judges traveled to Dick Hays Stadium on the Ashdown High School Campus Tuesday, October 20 for an 8:45 AM competition time.  The band performed their halftime show of  "Hey Baby!", "Sunshine of Your Love", "Ain't No Sunshine When She's Gone", and "I Want You Back" to fellow students, staff, school board members, and their parents.
Following their performance, the band was notified that they had received first division ratings from all three judges!  The band is under the field direction this year of Ariel Shumake.  Directors are Mark Pounds, Tim Avery, and Nick Palmisano.
In Pictures: What Education Looks Like Around the World During a Pandemic