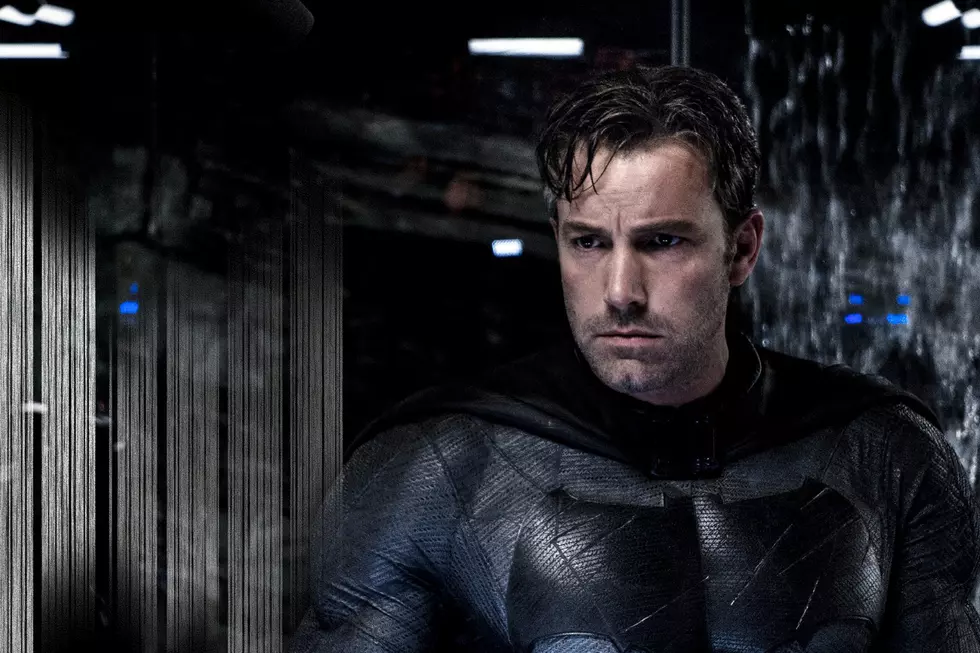 There's Another Report That Ben Affleck Won't Play Batman After 'Justice League'
Warner Bros.
Just before Comic-Con, rumors began to surface that Ben Affleck's tenure as Batman was coming to an end far sooner than anyone expected. After stepping down from the director's chair of the solo film The Batman, the scuttlebutt became that Affleck wouldn't even star in the film, and that new director Matt Reeves would apparently find another man to don the cape and cowl. Affleck quickly shot down those rumors saying "I am known as Sadfleck, but not for that reason." (I'm loosely paraphrasing.)
That's where things stood for a while. But today's article in The Hollywood Reporter about Warners' ambitious plan to recruit Leonardo DiCaprio to play the Joker by first getting Martin Scorsese on board as a producer, also reasserts the previous stories that Affleck is in fact out of The Batman, even if all parties involved are publicly denying it. Their exact quote:
War for the Planet of the Apes director Matt Reeves is developing a Batman stand-alone that, according to sources, will not star Ben Affleck, who plays the caped crusader in the DC Universe movies (Warners and Affleck have denied he is being replaced). The plan is to launch a separate label for these projects to distinguish them from the rest of the DC films. (Warners executives are acutely aware of the risks of audience confusion.)
That sounds like it contradicts Reeves' recent denial of another rumor (it's the Bat-internet, there's always a lot of rumors) that The Batman would be set outside the DC Extended Universe. If The Batman takes place in some alternate continuity (like this Joker origin movie would supposedly be) then Affleck could have remained Bruce Wayne even while another actor could have played the part for Reeves. But if The Batman is in the DCEU and Affleck ain't in it, then he does need a new night job.
Reeves did say recently that his version of The Batman is still in the very early stages of development. A lot could happen between now and then. Affleck could become Batman and get fired like ten times between now and then.