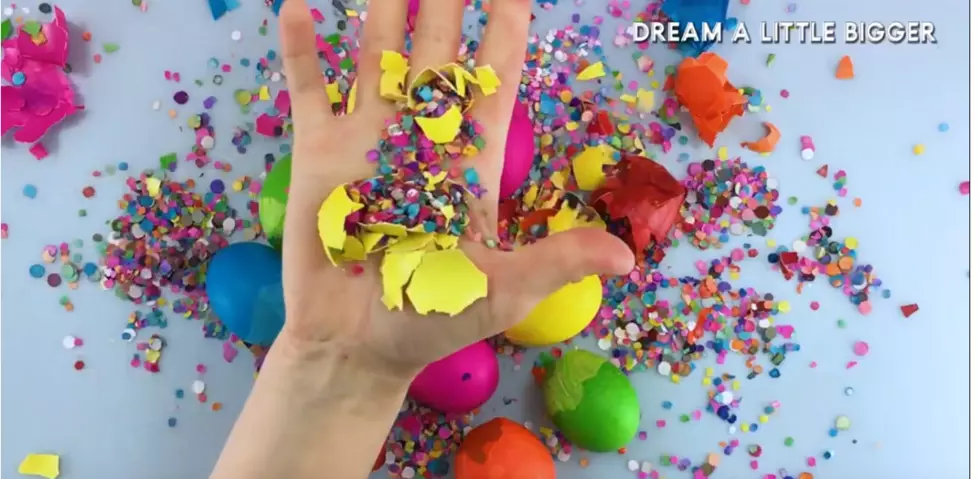 Cascarones – Confetti-Filled Eggs Make for a Colorful Easter Celebration
YouTube
Your traditional Easter Sunday celebration will be a little different this weekend due to the shelter in order still in effect for many Americans all across the country. But that doesn't mean you still can't have a little fun with the kids making confetti-filled Easter eggs.
As a child, I can remember making my share of cascarones, which is Spanish for "eggshell." It's a custom that dates back to China decades ago but has been celebrated for years by the Hispanic culture, since the 1800s. Making cascarones may take a little extra time, effort and a little mess, but it's certainly well worth the fun at Easter. Cracking an egg unexpected over one's head is certainly worth the prank. So, while you're filling the kid's Easter basket with eggs, make sure to include a few cascarones. And if you're just too lazy to make them, you can buy them already-made at Albertsons stores.
First, remove the egg from the shell by poking a small pinhole in the bottom of the egg and replace the yoke with colorful confetti. So as to not waste the egg you can use the drained eggs to make breakfast, other desserts or tasty treats for Easter.
According to the website The Austin Times you can learn more about its origin, purpose, symbolism, and use. You may be surprised to learn about its religious meaning and the good luck it could bring you. See how to make a Cascarone step by step with pictures HERE.
Believe me when I say that your kids will enjoy making these eggs enjoy getting them in their Easter basket and enjoy cracking the confetti-filled shells on unsuspecting friends. However, I don't recommend you doing this indoors unless you like cleaning up the mess.
Please watch these videos to see how to make cascarones.