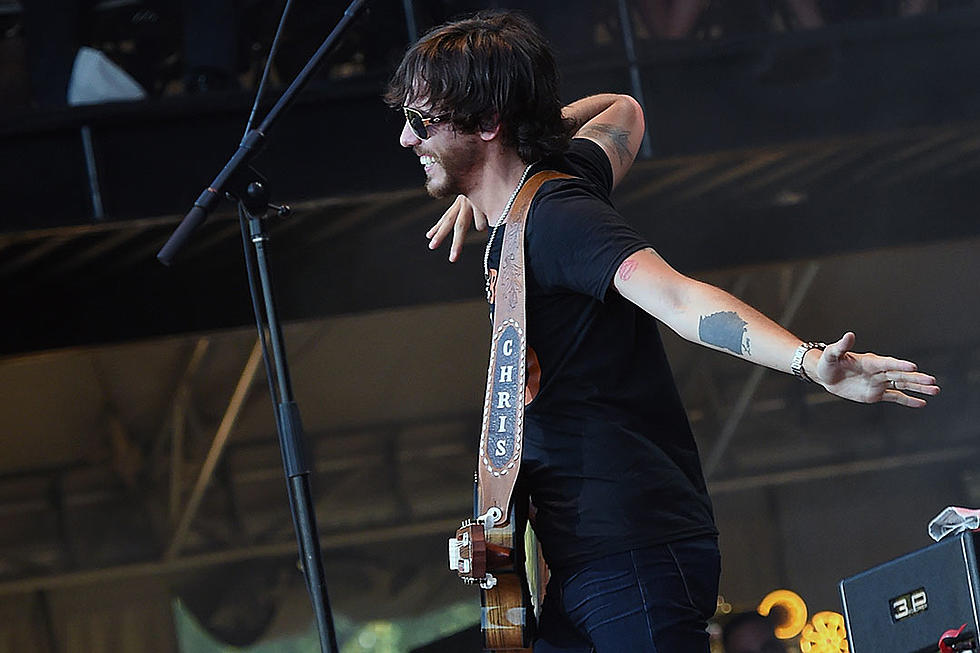 Chris Janson Shares 'Timely' New Song, 'Everybody' [Watch]
Rick Diamond, Getty Images
In a recent TV special, Chris Janson debuted a new song titled "Everybody" that is bound to be a singalong classic in his catalog.
Janson performed a show at the Stage in Nashville in late 2016, and gave fans who weren't there the opportunity to feel like they were with a self-titled TV concert special in March. In addition to performing fan favorites, Janson also debuted the new song. The upbeat tune finds the singer calling out people's desire for the finer things in life, but says all he needs is his woman's love, singing, "Everybody wants to be famous / Everybody wants to be a superstar / Everybody wants to be Hollywood / Everybody wants to shine / I don't really care what everybody does, baby, I just wanna make you mine."
Janson says that the song's intended audience is just as the title implies. "These lyrics are timely for the world we live in. I wrote it with a big smile on my face, and it's my hope that people smile and laugh when they hear it, too," the "Buy Me a Boat" singer says in a press release. "I love this song. It's a true story."
"Everybody" was co-written by Janson, Casey Beathard ("Like Jesus Does," "No Shoes, No Shirt, No Problems") and Tom Douglas ("The House That Built Me," "I Run to You"). Janson is gearing up to hit the road on Sam Hunt's 2017 headlining 15 in a 30 Tour, which crosses the U.S. all summer long. The tour kicks off June 1 in Cleveland, Ohio and concludes on Sept. 22 in Nashville. Maren Morris and Ryan Follese join Janson as supporting acts.
Chris Janson + More Share Their Go-To Dance Moves