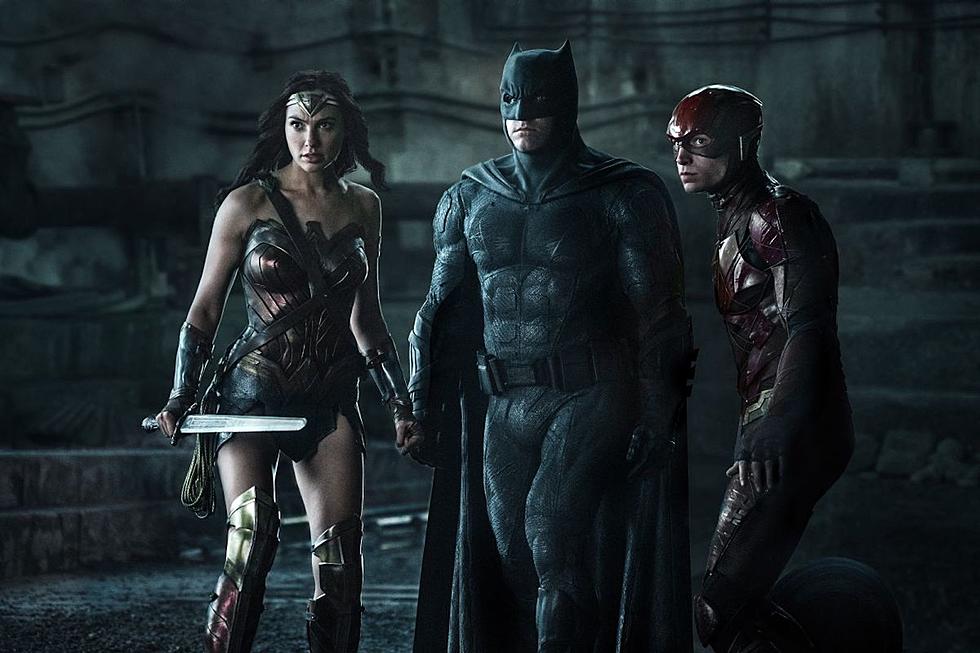 Batman Confirmed to Appear in 'Flashpoint' Movie
Warner Bros.
Batman will appear in the solo Flash movie... but it probably won't be Ben Affleck.
That's not because Affleck's leaving the franchise (although...), but because in the Flashpoint timeline, Batman's not Bruce Wayne. He's Thomas Wayne, who took up the Bat-mantle after his son was killed that fateful night instead of him and his wife Martha in this crazy parallel universe that The Flash finds himself in — except he's not The Flash anymore, and Wonder Woman and Aquaman are at war.
That's Flashpoint, in a nutshell: a bizarre parallel universe where everything is bad and Barry Allen has to figure out how to either fix it or get back to his own timeline. It has lasting repercussions for the overall Justice League universe, and could be the start of a kind of soft reboot for the franchise. DC's Geoff Johns confirmed to Entertainment Weekly that, yes, Batman would appear in the movie.
There's elements in it that we're going to be playing into that we couldn't do anywhere else. The scale of it, the Batman story of it all.
There's a chance that Zack Snyder could have been setting up Flashpoint all the way back during that flashback at the start of Batman v. Superman, where we meet the Wayne family, albeit briefly. Jeffrey Dean Morgan, is a pretty big star, especially after his stint on The Walking Dead, and there's a chance that Snyder's longstanding relationship with Morgan (who played the Comedian in Watchmen) was enough to persuade the actor to do a short cameo. On the other hand, Snyder could have been opening the door to the possibility that Morgan would be playing Batman at some point in the future, either for just one movie or a few of them.
That is, if the movie happens at all. Flashpoint still doesn't have a director, and Justice League's disappointing returns in its opening weekend may have put Flashpoint in jeopardy. The Flash was one of the parts of Justice League that critics and audiences enjoyed, but Warner Bros. may not be too keen on the idea of getting started on any more of these movies before they have a chance to take a step back and figure out what's wrong with their franchise. Ezra Miller and Kiersey Clemons are still attached to the movie, so now it's just a waiting game.
Gallery – DC Movie Easter Eggs: