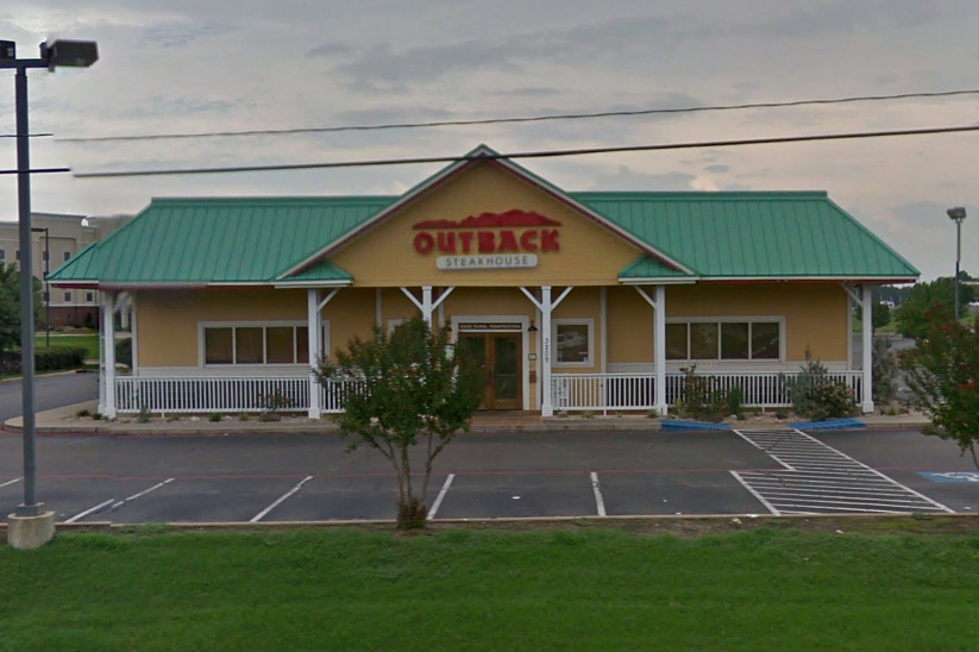 Is Outback Steakhouse the Next Restaurant Chain to Close in the Ark-La-Tex?
Google Street View
Outback Steakhous, famous for the bloomin' onion, looks to be another victim of the oncoming restaurant recession.
It's never fun to see a business close up shop, but it happens. The latest string of closures seem to be striking restaurants with a supposed start of a "restaurant recession." I believe this is due to the delivery systems that make it easy to receive delicious, restaurant-quality food at home. According to Business Insider, the two factors are the success of fast, casual dining and the fact that buying groceries is cheaper than eating out. Even Starbucks has felt the pressure of evolution to keep sales up.
The business outlet also confirmed the closing of 43 restaurants owned by Bloomin' Brands.
This includes Outback Steakhouse, which seems to have a location in just about every city. I mean, you can almost count on an Outback anywhere you travel. The parent company also owns Carrabba's, Bonefish Grill and Fleming's Steakhouse, amounting to 1,500 restaurants across the country. All four restaurants will contribute to the 43 locations closing.
Bloomin's Brands has not specified which under-performing locations are closing.
The closures are due to a drastic drop in revenue in 2016. The company says they lost $4.3 million in the fourth quarter, but overall the profits dropped from $127.3 million in 2015 to just $41.7 million in 2016. That's pretty significant.
Other restaurants that are struggling, according to Business Insider, are Applebee's and Buffalo Wild Wings.