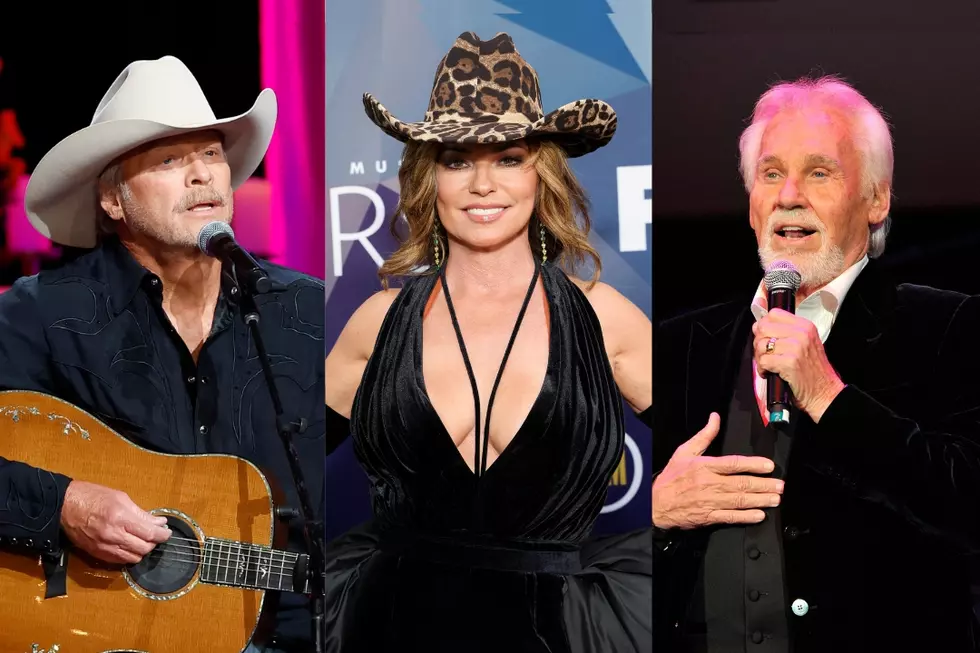 Alan Jackson, Shania Twain, Kenny Rogers Among World's Top Old-School Country Artists, Study Finds
Jason Kempin/Frederick Breedon, Getty Images
Country music may have its roots in the United States, but its connection through heartfelt storytelling and beloved superstars knows no geographical boundaries. Liberty Games, a U.K.-based company that retails, distributes and designs game room equipment, recently conducted a study to ascertain which country artists are most listened-to in each country.
Liberty Games used YouTube's geographic streaming statistics and play counts via YouTube Video Music Charts to determine the most listened-to artists and songs over a span of 12 months.
First, a seed list of the biggest old-school country artists was populated. Next, these names were searched on the YouTube Video Music Charts to land on artist-specific pages, with a "12 months" and "global" location filter activated for view count statistics. While other genres were studied, for the purpose of this article, Taste of Country will focus on the country genre. Only artists from the '90s era and prior were researched on, hence today's international megastars like Luke Combs, Morgan Wallen and Carrie Underwood are not mentioned.
Let's will break down the results from Liberty Games' research into two categories: the biggest country artists globally and both surprising and interesting findings.
Which countries listen to Alan Jackson, Dolly Parton, George Strait, Johnny Cash, Patsy Cline and Shania Twain the most? And which parts of the world love them some Alabama, Chris LeDoux and Hank Williams Jr.? Read below to find out.
Biggest country artists in the world over a 12-month span:
Surprising and interesting findings:
To read Liberty Games' "Every Country's Most Listened-to Current and Past Artists" study in full, including the top artist and song in each country across all genres, go here.
50 Essential '80s Country Songs: