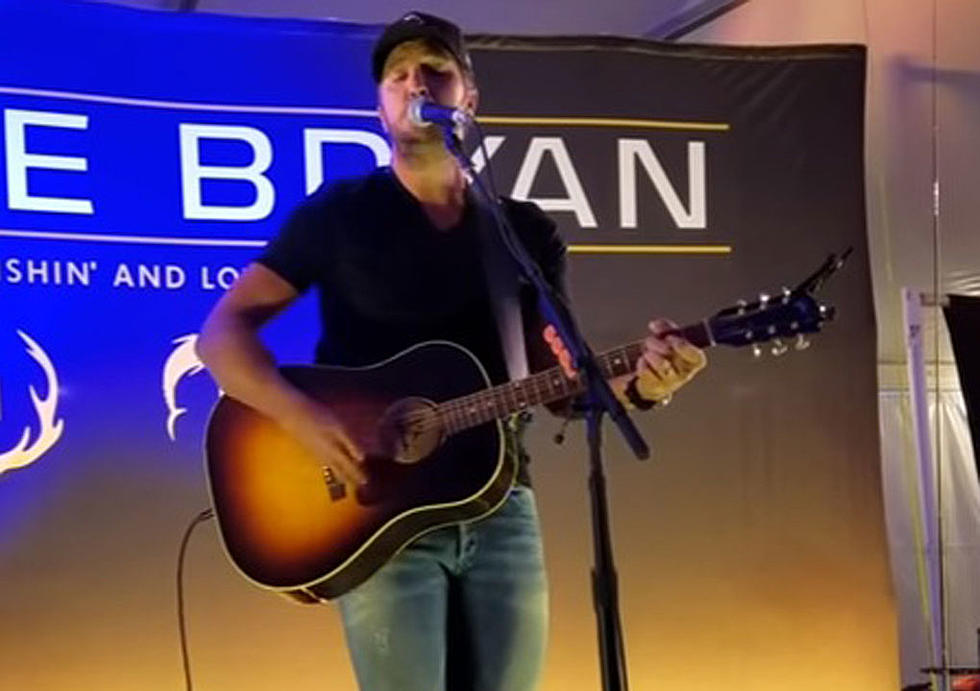 Luke Bryan Demands Respect for a Woman in New Song 'Like You Say You Do' [Watch]
Michelle Fitzgerald, YouTube
Luke Bryan treated VIP fans to a brand new song during a concert at Verizon Amphitheatre in Alpharetta, Ga., over the weekend. At a pre-concert event, the singer debuted "Like You Say You Do," warning his audience that he may forget the words.
And he did, but not until the end.
Standing on stage alone with his acoustic guitar, Bryan strummed the chords to his new ballad. A song about a man pining after another's girl, he sings of how he knows he'll treat her better than her current boyfriend will.
"I watched you tell everyone that she is your only one but I see the other side / All the things you wanna hide / Man, you put you up a real good front, thinking you got everyone but you ain't got me fooled / I see right through," Bryan belts out on the first verse of "Like You Say You Do."
"If you love her like you say you do / Then why don't you love her like you say you do / 'Cause I wanna love her like you say you do / If you ain't gonna treat her right then don't make her lie awake another night waiting for another dream that just ain't coming true."
Watch Bryan perform the new song above.
Earlier this year, Bryan became the only artist in the 27-year history of Billboard's Country Airplay chart to have six singles from an album go to No. 1 when "Fast" topped the charts. Kill the Lights tops his previous release, Tailgates & Tanlines, which saw five No. 1 hits. "Fast" was co-written by Bryan, Rodney Clawson and Luke Laird, and was Bryan's 18th No. 1 single.
The superstar is currently on his Huntin' Fishin' And Lovin' Every Day Tour, which kicked off in May at Nashville's Bridgestone Arena.
40 Reasons to Love Luke Bryan
See Luke Bryan's Most Amazing Moments!