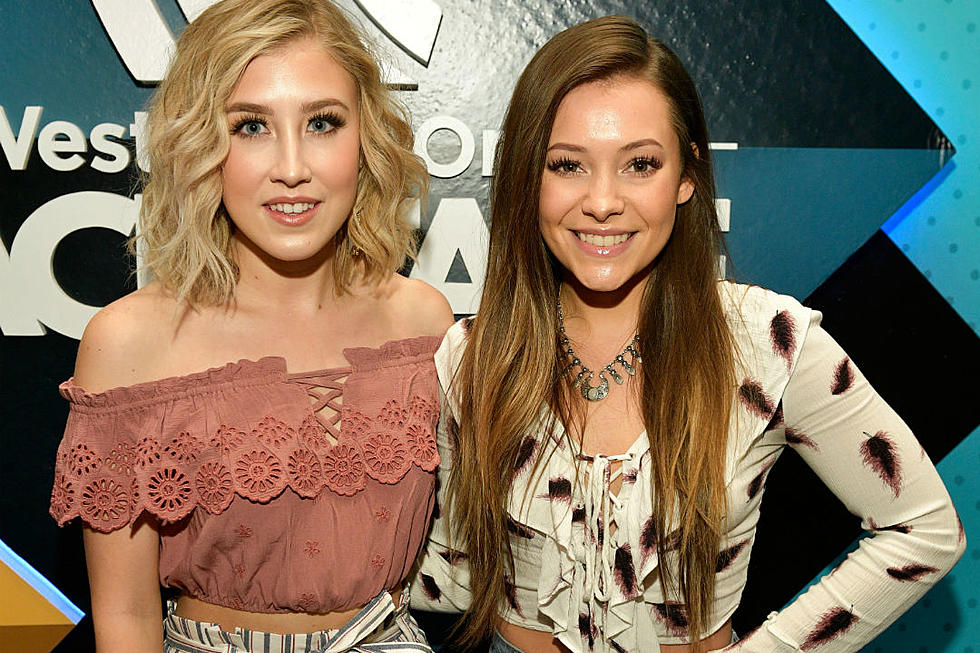 Maddie & Tae Add a Modern Spin to Diamond Rio's 'Meet in the Middle' [LISTEN]
Matt Winkelmeyer, Getty Images
Maddie & Tae slathered a shiny, new coat of paint on Diamond Rio's early '90s classic "Meet in the Middle" for an Amazon exclusive recording released on Friday (May 17). Readers can get a peek at the track below.
"We have always loved this song and had such a blast putting our own spin on it," says Maddie Marlow in a press release. "Our producers, Jimmy Robbins and Derek Wells, really helped us balance the original magic of the song with our own artistic style on it. One could say, we met in the middle … ha!"
Diamond Rio went from bluegrass origins and shifts at the Opryland theme park to mainstream stardom after the original 1991 version of "Meet in the Middle," a Don Pfrimmer, Chapin Hartford and Jim Foster co-write, became the first debut single by a country band to reach No. 1. The song comes from the band's self-titled debut album, which also contains four additional Top 10 singles.
Maddie & Tae's own brand of twang ups the harmonies and tempo of the original song. Add it to the growing list of tracks by current stars that honor a golden age for country radio and CD sales without sounding dated.
This "Meet in the Middle" cover is Marlow and Taylor Dye's first new song since the April 26 release of the One Heart to Another EP. The duo will spend their summer and fall on the road with Carrie Underwood, as an opening act for Underwood's Cry Pretty Tour 360.
Listen to Maddie & Tae's "Meet in the Middle" Cover
Top 10 Country Albums of the 1990s