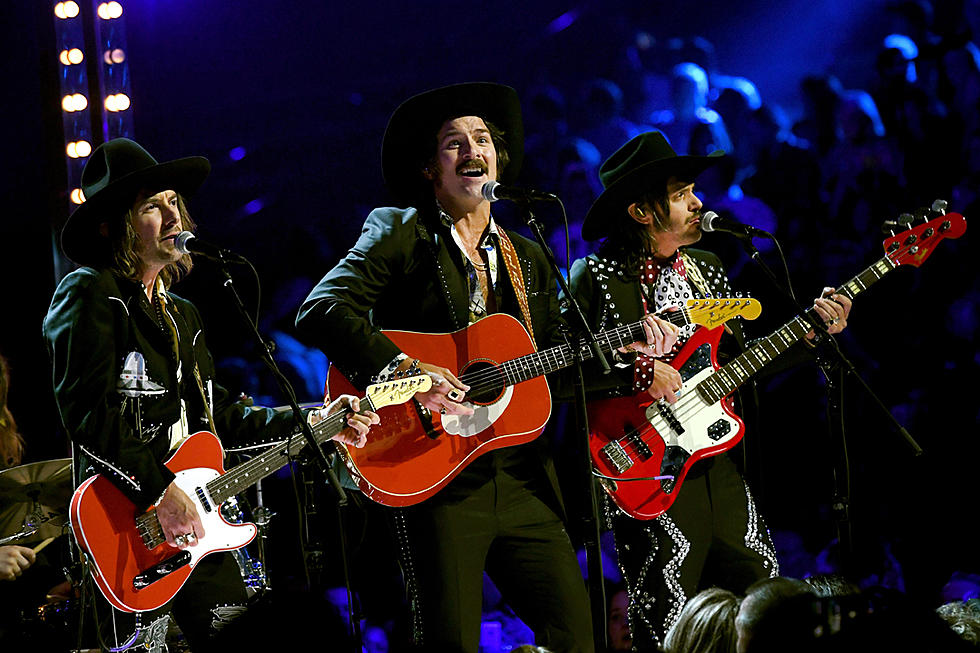 Midland Sparkle in 2018 ACM Awards Performance of 'Drinkin' Problem'
Ethan Miller, Getty Images
Indeed, while the country trio were beat out in the Vocal Group of the Year category earlier in the night before by fellow nominees Old Dominion, the performance showed no indications that the band was experiencing any signs of a letdown. Heck, these three just appreciate all that has been given thus far.
"We're blown away," said Midland bass player Cameron Duddy after receiving the news by none other than Reba McEntire that they had taken the title for the New Vocal Duo/Group of the Year on March 26. "This is something you don't even let yourself dream about and now here we are, joining this prestigious list alongside our heroes. Thank you ACMs and all of our family and friends who supported us through this honky-tonk journey. And thank you Reba for delivering this news to us in such an unforgettable way."
"'Drinkin' Problem' has made an impact bigger than we could have ever imagined in such a short amount of time," said Midland lead singer Mark Wystrach about the Spanish version they recently released of "Drinkin' Problem."
"We loved going back into the studio and re-recording this with Jay. There are many country music fans who are Spanish-speaking, and this is for them."
From here, Midland shows no signs of slowing down, as the band's third single "Burn Out" from their album On the Rocks was released to country radio on April 9. The trio are currently out on the road with Little Big Town, and will join Thomas Rhett on tour later this summer.
See the Best Photos from the 2018 ACM Awards
See the Best Moments from the 2018 ACM Awards!
Meet ToC RISER Devin Dawson