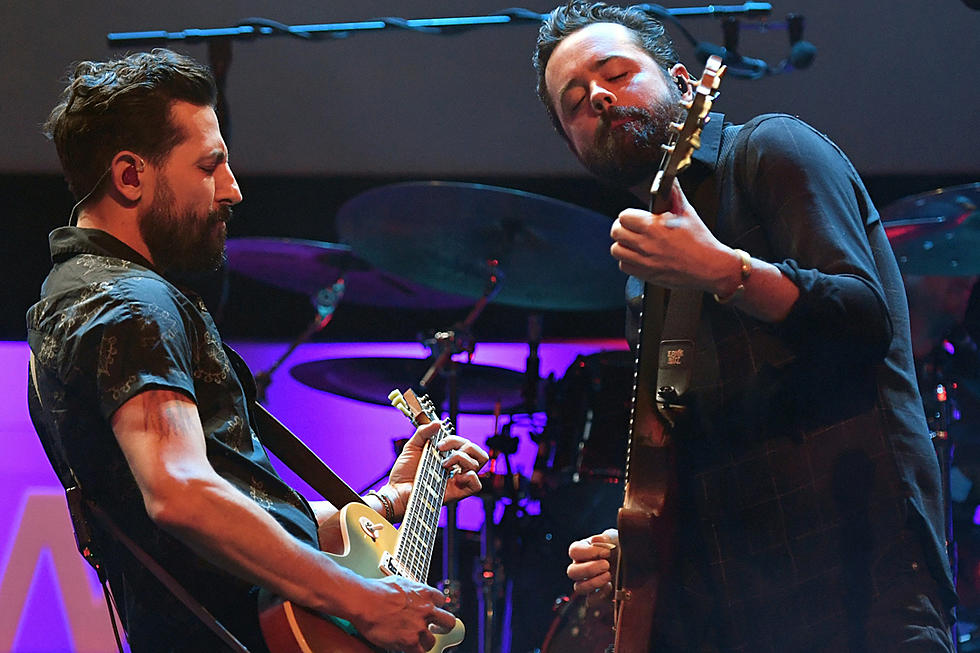 Old Dominion Plump Up Schedule With New Happy Endings Tour Dates
Ethan Miller, Getty Images
Old Dominion have promised more Happy Endings are on the way, extending their tour dates to hit more cities across the U.S. and U.K. through fall and winter 2018.
The band will close out the year with stops at several arenas in major cities — Dublin, London, Belfast, Glasgow and more in the U.K. — and Knoxville, Tenn., Rochester, N.Y., Bismarck, N.D. and Las Cruces, N.M. from October to December.
"It's a little hard to wrap our minds around the size of some of these venues. It suddenly feels like we are in the big league now," lead singer Matt Ramsey admits. "But we feel ready and excited to bring that positive energy and the momentum we've built over the past few years to the stage. This is what we've been working for!"
New Old Dominion 2018 Happy Endings Tour Dates:
Oct. 4 – Knoxville, Tenn. @ Knoxville Civic Coliseum
Oct. 6 – Rochester, N.Y. @ Main Street Armory
Oct. 11 – Amarillo, Texas @ Amarillo Civic Center
Oct. 12 – Las Cruces, N.M. @ Pan American Center
Oct. 26 – State College, Pa. @ Bryce Jordan Center
Oct. 27 – Roanoke, Va. @ Berglund Center
Oct. 31 – Dublin, Ireland @ Dublin Whelans
Nov. 1 – Belfast, Ireland @ Belfast Empire Music Hall
Nov. 3 – Liverpool, England @ O2 Academy 2
Nov. 4 – London, England @ O2 Shepherds Bush Empire
Nov. 5 – Bristol, England @ Trinity Centre
Nov. 6 – Manchester, England @  Manchester Academy 2
Nov. 8 – Birmingham, England @ O2 Institute Birmingham
Nov. 9-10 – Glasgow, Scotland, United Kingdom @ Queen Margaret Union
Nov. 29 – Estero (Ft. Meyers), Fla. @ Germain Arena
Nov. 30 – St. Augustine, Fla. @ St Augustine Amphitheatre
Dec. 7 – Huntington, W.V. @ Big Sandy Superstore Arena
Dec. 8 – Grand Rapids, Mich. @ Deltaplex Arena
Deb. 13 – Bismarck, N.D. @ Bismarck Event Center
Dec. 14 – Fargo, N.D. @ Scheels Arena
Dec. 15 – Duluth, Minn. @  Amsoil Arena
There Are So Many Country Tours on the Road in 2018! See More: