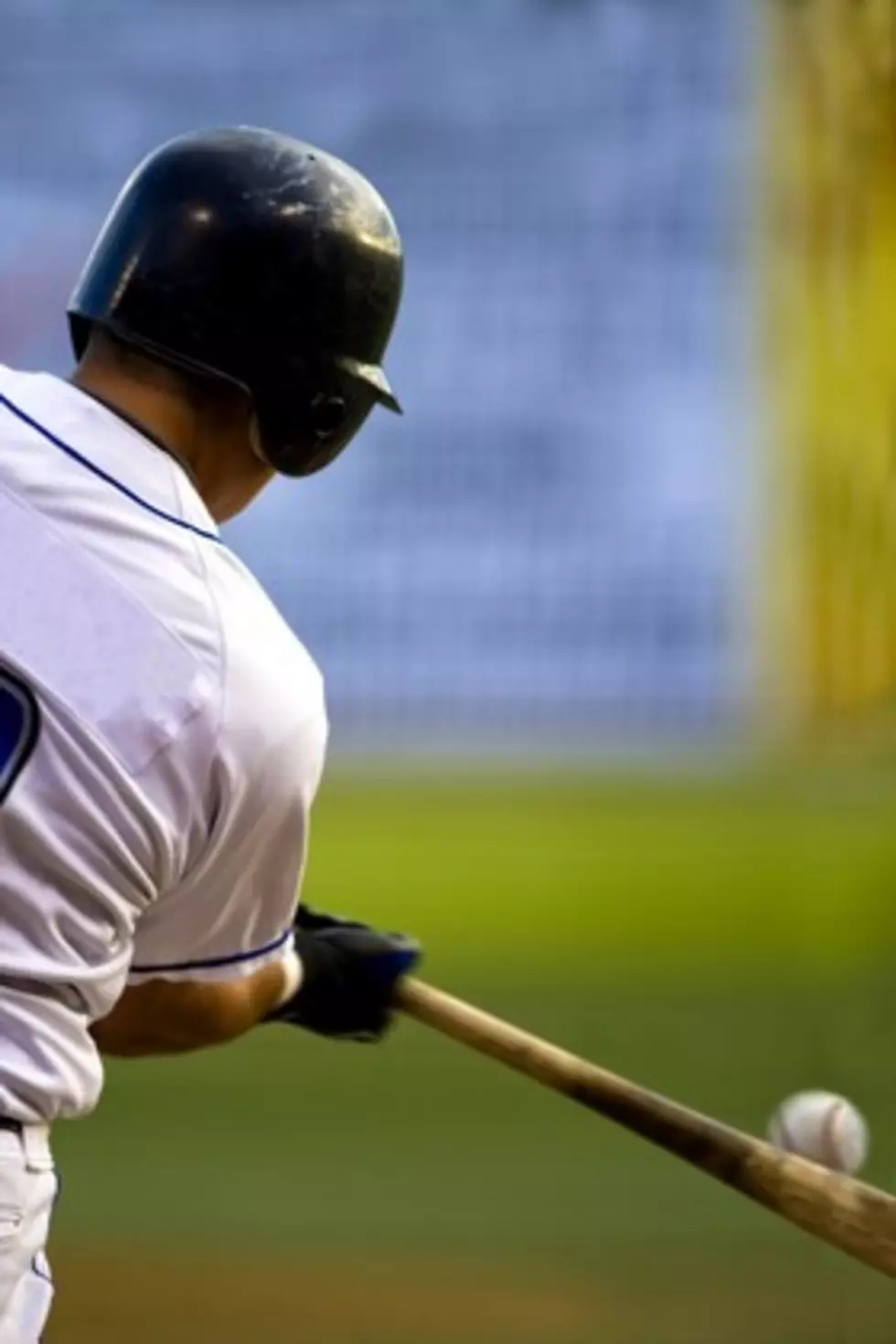 PG vs Argyle Showdown is Thursday
ThinkStock
A huge high school baseball showdown is set for Thursday evening in Rockwall, Texas.
The Pleasant Grove Hawks are preparing to take on unbeaten Argyle in a Region Semi-Final playoff game. This is a one game winner take all trip to the Region Final next week.
Before we talk about this classic match-up, let's look back on last weeks PG series sweep over Canton. In game one the Hawks jumped out to an early lead and rode the arm of ace pitcher Nick Voyles to a 6-3 victory.
Coach Riley Fincher says it was another night of outstanding pitching from Voyles, "Nick did a great job of locating his pitches throughout the game and getting ahead of hitters. Offensively, we were able to put some pressure on on Canton that resulted in some productive innings for us.".
Game two featured solid pitching from Freshman Tucker Anderson with some relief help from Junior Marshall Oubre. This game featured a thrilling two run bottom of the seventh that won the game and the series for the Hawks by a score of 4-3. Sophomore Ben Harmon knocked in the winning run.
Now, let's look at the one game Region Semi-Final  with Argyle. Coach Fincher is looking forward to the match-up, "Argyle is a great program. Our guys are familiar with them as they are with us, playing in the playoffs the last few years. We are excited about the opportunity and the match-up on Thursday night. It should be a great atmosphere."
The Hawks will go with their ace Nick Voyles on the mound to start the game. Obviously with this being a one game playoff, all the Hawk pitchers will be on standby if they are needed.
I asked Fincher what it would take for the Hawks to take down Argyle and move on to next week's Region Final. He said, "We have to continue to play great baseball. Great pitching, defense, offensive production and great base running will be the keys."
Fincher continues to sing the praises of the Hawk fans who show up in large numbers and are vocal for their team, "Once again the crowd and support this past weekend at ETBU was amazing. The support the players receive is phenomenal and something we are very proud of as a program."
Now if you love exceptionally good high school baseball, in the excitement of a one game winner take all format, you will want to be at Rockwall High School this Thursday night, with first pitch slated for 7:30.
The Hawks have had one goal all season, and that is to make it back to Austin for another chance at a State Championship. If they can get past Argyle that goal will be just that much closer and attainable. The PG players, coaches, and fans believe and so do we.
Good luck Hawks, BEAT ARGYLE!!!!!!