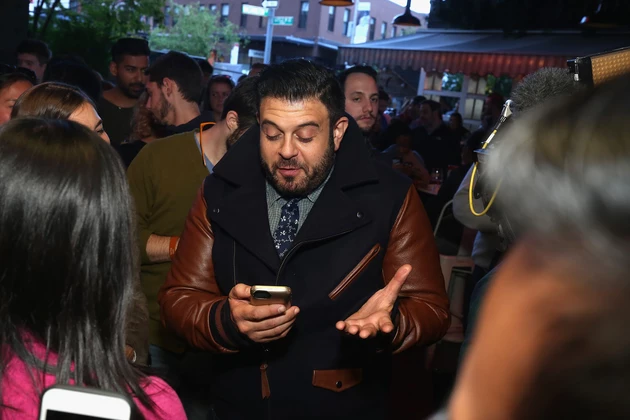 Remember When Three Arkansas Restaurants Were Featured on 'Man v. Food'?
Cindy Ord, Getty Images for NYCWFF
Imagine my delight as I stumbled upon these gems while watching a Man v. Food marathon...
Ok, I've got a new item to add to my Food-Trip Bucketlist. I've got to get to the Little Rock area. I realized this after watching an episode of Man v. Food (which I could watch reruns of for all of eternity on Travel Channel) and saw three restaurants featured in and around Little Rock, Arkansas. The show, of course, featured Adam Richman traveling the country taking on every food challenge he could. He at giant burgers, buckets of clams, steaks bigger than the cow itself and more. The show has since evolved into "Man v. Food Nation" in which he coaches everyday people to compete in these challenges. I secretly think he realized that if he kept up this food challenge lifestyle that he would eventually croak.
Anyway, back to Little Rock.
According to TVFoodMaps.com, back in 2009 we saw three restaurants featured on this show.
1. Osborne Family Farm - Little Rock
In this episode Adam jumps into a barbecue benefit that is raising money for the local police and fire departments. His challenge is to eat heaping helpings of barbecue ribs, brisket, chicken and turkey.
2. Mean Pig BBQ - Cabot, Arkansas
Adam's challenge at this stop is to eat a large pulled pork sandwich that is loaded down with coleslaw and their famous "Shut-Up Juice." This juie is barbecue sauce, but it is laced with a tablespon of habanero extract (my lips burn just thinking about that). Only 64 out of 4,000 people have finished it.
3. Cotham Mercantile - Cabot, Arkansas
Ever had a "Hubcap" cheeseburger? It's a burger that includes a one-pound beef patty that is the size of a hubcap for a car. In this episode, Adam ate a quadruple Hubcap cheeseburger which means he had four of those patties on one sandwich with all the fixins; cheese, pickles, lettuce and tomato. Now, I am a burger destroyer, but even that sounds impossible.
I've got my fingers crossed that we see Man v. Food Nation come our way too! Maybe through the power of social media we can get the show here for some of our local challenges.