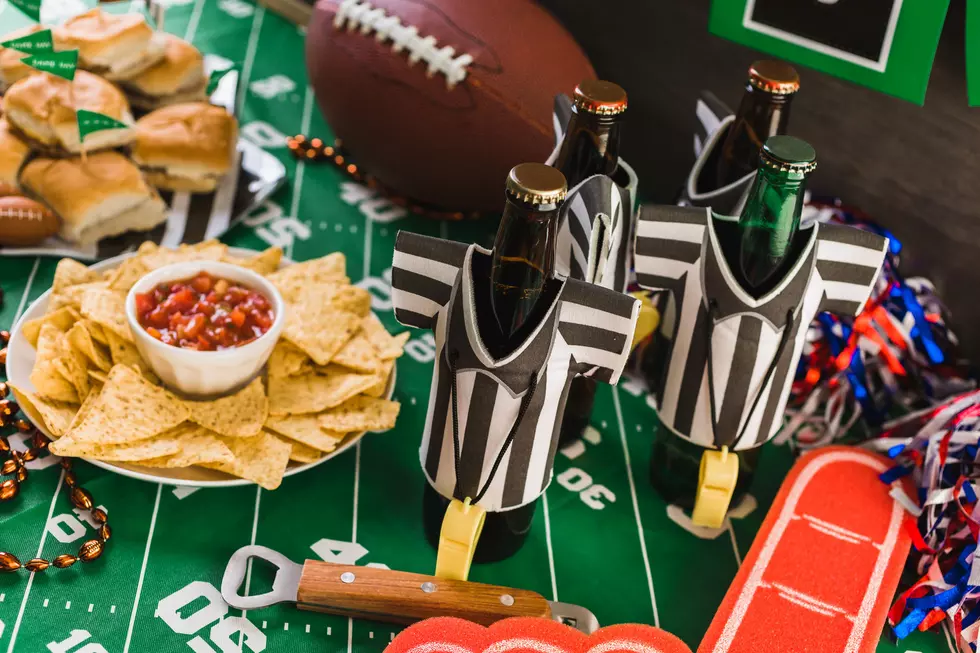 Score Big Time With 5 Quick Appetizers for Super Sunday
ThinkStock
It's hard to believe that it's that time of year again, time for the Super Bowl! There's no doubt things are going to be a lot different with the ongoing pandemic, parties will be limited but that doesn't mean you still can't enjoy some great tasting food and snacks as you get ready for the big game on Sunday.
Here are my Top 5 picks for some easy snacks and treats that will make you or your guests feel like they just scored a touchdown.
Pigs in a Blanket you can buy Nathan's brand already prepared or you can make your own with some biscuit dough and wieners you can cut in half to stuff in the dough. Either way, these babies are delicious.
Meatball Sliders make a delicious treat and they're simple to do. I like to use the Hawaiian rolls that are sweet and you can buy several varieties of meatballs in the frozen section of your grocery store. I like the spicy Italian meatballs because with the sweetness of the rolls the flavor of the meat really mesh well and taste oh so good. And if you want, toss a little slaw on the inside for an extra added boost of flavor.
Loaded Tot Kabobs is an idea I got from the Country Living website. It is so simple, why didn't I think of this myself? Buy a bag of Tater Tots, season them up, throw some bacon bits on them and then put as many will fit on a skewer. You can add slices of sausage if you want or any kind of meat for that matter. Bake in the oven or throw on the grill. No flags on this play, just some good eating.
Hillshire Lit'l Smokies marinated in Sweet Baby Ray's original BBQ sauce are my personal favorite. It's gotta be Sweet Baby Ray's or you could whip up your own secret recipe. Throw em' in a crockpot and you're good to go. Guaranteed you'll score with these tasty bites.
Bacon-Wrapped Stuffed Jalapenos is like the icing on the cake. Well, sort of. Use several big jalapenos, scrape out the seeds, and stuff with the peppers with cream cheese. Then wrap in bacon and throw on the grill. Need I say more?
Check out these other great Game Day appetizers.
LOOK: The Most Anticipated Movies of 2021