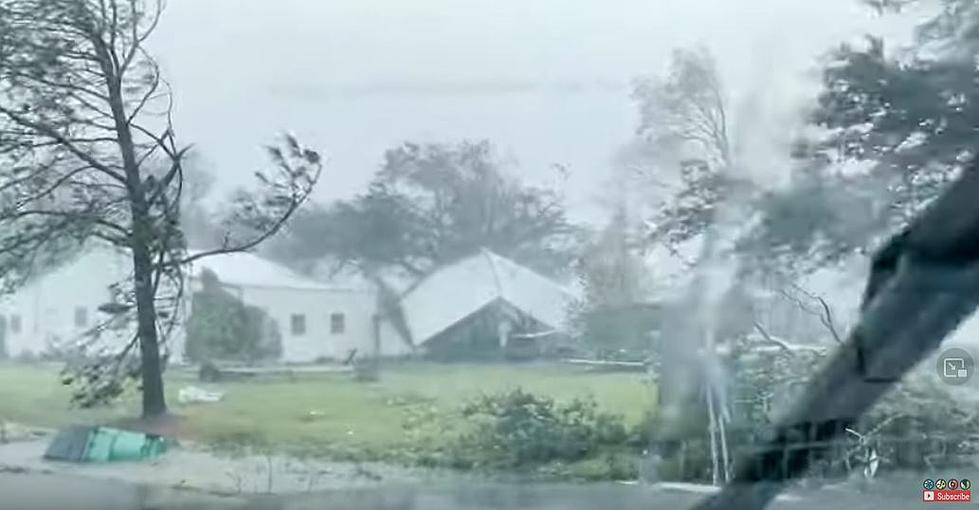 Storm Chasers Experience the Fury of Hurricane Ida+Tornado
YouTube
The 5th largest hurricane ever recorded in American history ripped through a large portion of the southern Louisiana coast near New Orleans with winds in access of 150 mph and left a path of destruction in its wake.
Multiple sources reported that the hurricane slowed down once it made landfall and stayed over the New Orleans region for 6 hours before moving on. Recovery and rescue efforts are underway and millions of people are without power and resources. According to Texarkana police, many evacuees are staying in hotels in Texarkana until it's deemed safe to return home.
Here's a brief statement that was issued by the Texarkana Arkansas Police yesterday.
"Our Patrol Division has seen a surge in hurricane evacuees from south Louisiana in our town. Some evacuees have said Texarkana was the first place they have found available rooms at our hotels. Please be mindful of the possible needs of these evacuees. "
I was watching some of the reports yesterday in case anything might have changed in the direction of the storm that could have affected the Texarkana area. And I was thinking while watching that if that storm would have veered further northwest we might have been looking at some wind damage and a lot of rain for this area. So, I'm thankful but my heart goes out to all those who were affected by this devastating hurricane.
There were lots of videos out there of hurricane footage from TV stations but none was more compelling than this one I found from a couple of Storm Chasers who was right in the middle of it all. These guys are crazy! This video captures the eerie sights and sounds of the Category 4 hurricane without a lot of verbiages so you are able to get more of a feel and fury of this powerful storm. The video captures the sound of rain pelting the ground and the storm chasers vehicle, it also sounded like rocks from the grounds were hitting the vehicle as well, at various points, the wind was howling so loud it almost sounded evil. But the one thing that struck me the most in this video is these guys did not only experience a full-fledged hurricane but were caught off guard when a tornado struck too. It happens at around the 4:44 mark of this video. Be advised there are not so friendly words (NSFW) in this video. I hate to admit it but I would probably be saying the same thing while I was changing my underwear.
So, you want to be a Storm chaser? You may want to rethink that.
Please contact the American Red Cross to see what you can do to help the recovery efforts with water, food, or other necessities.
LOOK: The most expensive weather and climate disasters in recent decades
Stacker
ranked the most expensive climate disasters by the billions since 1980 by the total cost of all damages, adjusted for inflation, based on
2021 data from the National Oceanic and Atmospheric Administration (NOAA)
. The list starts with Hurricane Sally, which caused $7.3 billion in damages in 2020, and ends with a devastating 2005 hurricane that caused $170 billion in damage and killed at least 1,833 people. Keep reading to discover the 50 of the most expensive climate disasters in recent decades in the U.S.