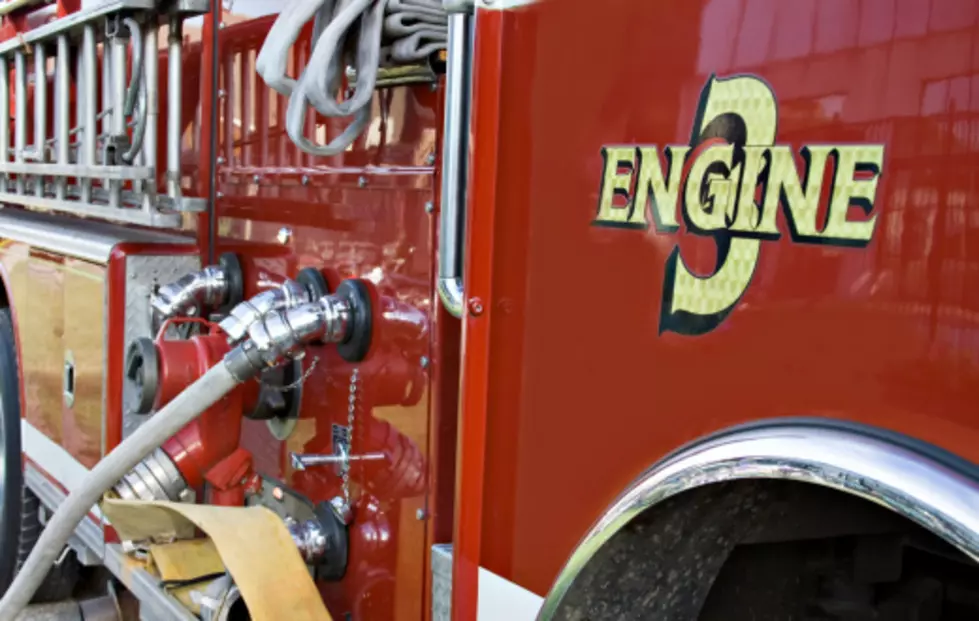 Texarkana City Council Takes up Fire Department Collective Bargaining
Fire Engine - Denise Kappa/ThinkStock
The Texarkana Texas City Council will vote on approving collective bargaining for fire fighters at tonight's first meeting of the new year.
Here is the complete agenda for the meeting that gets underway at 6PM at Texas side City Hall:
I. CALL TO ORDER, ROLL CALL, ESTABLISHMENT OF QUORUM
II. INVOCATION AND PLEDGE BY MAYOR BOB BRUGGEMAN
III. MAYOR'S REMARKS AND ITEMS OF COMMUNITY INTEREST Upcoming City Council Meetings: Monday, January 22, 2018 at 6:00 p.m. Monday, February 12, 2018 at 6:00 p.m. Monday, February 26, 2018 at 6:00 p.m.
Parks & Recreation Events: No events are scheduled. For a complete list of Parks & Recreation activities and information call 903-798-3978.
Feature Presentation 2017 Internship Program Recognition
Appointments to Boards & Commissions
IV. OPEN FORUM: COMMENTS FROM THE PUBLIC (LIMIT 5 MINUTES EACH) Items scheduled for "Public Hearing" or have been heard at a previous "Public Hearing" are not to be addressed at the "Open Forum".
V. ITEMS FOR CONSIDERATION
1. Consider approval of the minutes of the Regular Meeting of the City Council held on December 11, 2017 at 6:00 PM.
2. Resolution No. 2018-001 recognizing collective bargaining for the Fire Department. Public Hearing: Second Briefing: Council Vote: January 8, 2018
1. Resolution No. 2018-002 renewing the designation of the portion of West 3rd Street, from Oak Street to Main Street, as "Scott Joplin Way". Public Hearing: Second Briefing: Council Vote: January 8, 2018
VIII. SECOND BRIEFING WITH UPDATES
IX. SECOND BRIEFING WITHOUT UPDATES
1. Ordinance No. 2017-122 granting a specific use permit to allow the location of a tattoo studio in a tenant space (Suite 110A) in Oaklawn Center, located at 2729 New Boston Road (part of a 25.334 acre tract of land in the Eli Moore HRS, A-401). New Boston Retail Group, LLC, applicant. Nathan Biddle, agent.Public Hearing: December 11, 2017 Second Briefing: January 8, 2018 Council Vote: January 22, 2018
Staff Updates Military Affairs by Jerry Sparks
XI. ADMINISTRATIVE COMMENTS
XII. CLOSED SESSION The City Council will convene into closed session pursuant to Texas Government Code Section 551.071 (consultation with Attorney).
XIII. RECONVENE INTO OPEN SESSION