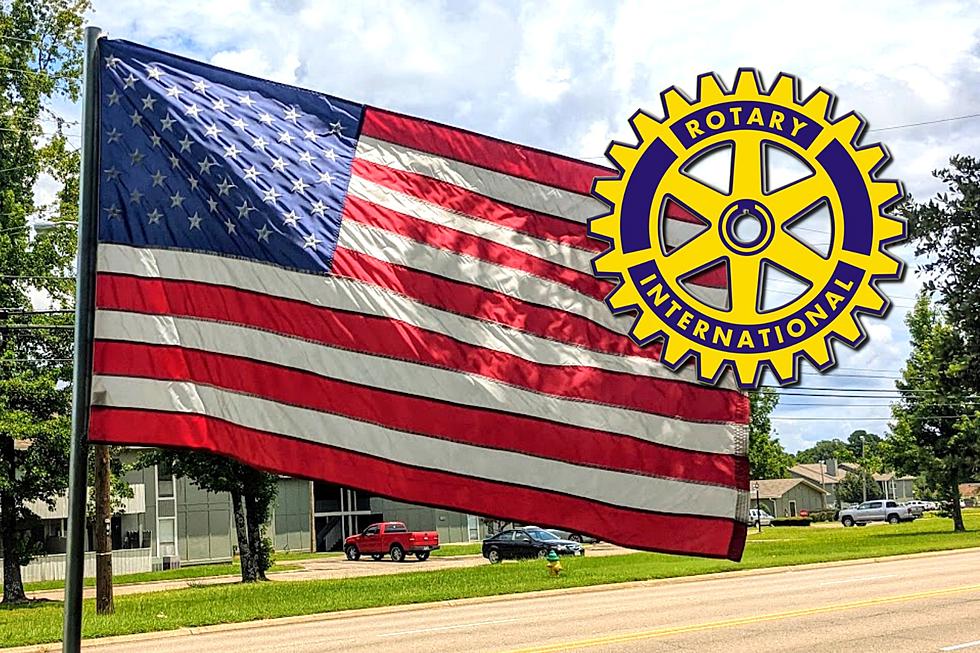 Show Patriotism and Support Your Community With The Rotary Flag Program
Texarkana Rotary Flag Program - Canva
Being a patriotic American means different things to different people, but one that most of us can agree on when showing your patriotism means flying the US Flag on those special holidays. The problem is, we're so busy, many times we forget it's one of those special holidays. Good news, I found a solution for you, Texarkana Rotary Clubs will do it for you.  
If you're new to the area or you have just been curious about where all the flags come from lining the streets of Texarkana on the patriotic holidays, the answer is Texarkana Rotary Clubs. This is a service they provide as a fundraising tool to help support area charities throughout each year.
When you get busy and forget to put your flag out, Texarkana Rotary Clubs have your back with this program. Rotary distributes over 4800 US flags for seven flag-waiving holidays per year. It not only raises money for Rotarian projects every year but they also share that money with many groups around the city that help them including Scout Troops, church youth groups, and others that help put the flags out and pick them back up. So, those groups get a cut of the proceeds as well.
How Much?
1-2 flags = $55 each
3-4 flags = $46 each
5-9 flags = $44 each
10-19 flags = $40 each
20 or more flags = $35 each
Which Holidays Are Covered?
4th of July
Flag Day
Memorial Day
Veterans Day
MLK Day
Presidents Day
Patriots Day
For more information about the Rotary Flag Project, call 903-223-6533. If you're ready to get started, download the form below.
Download the Flag order form in pdf.
Frazier's Concrete in Hempstead, Texas
10 Banned Arkansas License Plates in 2023
Here are 10 personalized license plates banned in Arkansas, but they are pretty funny.