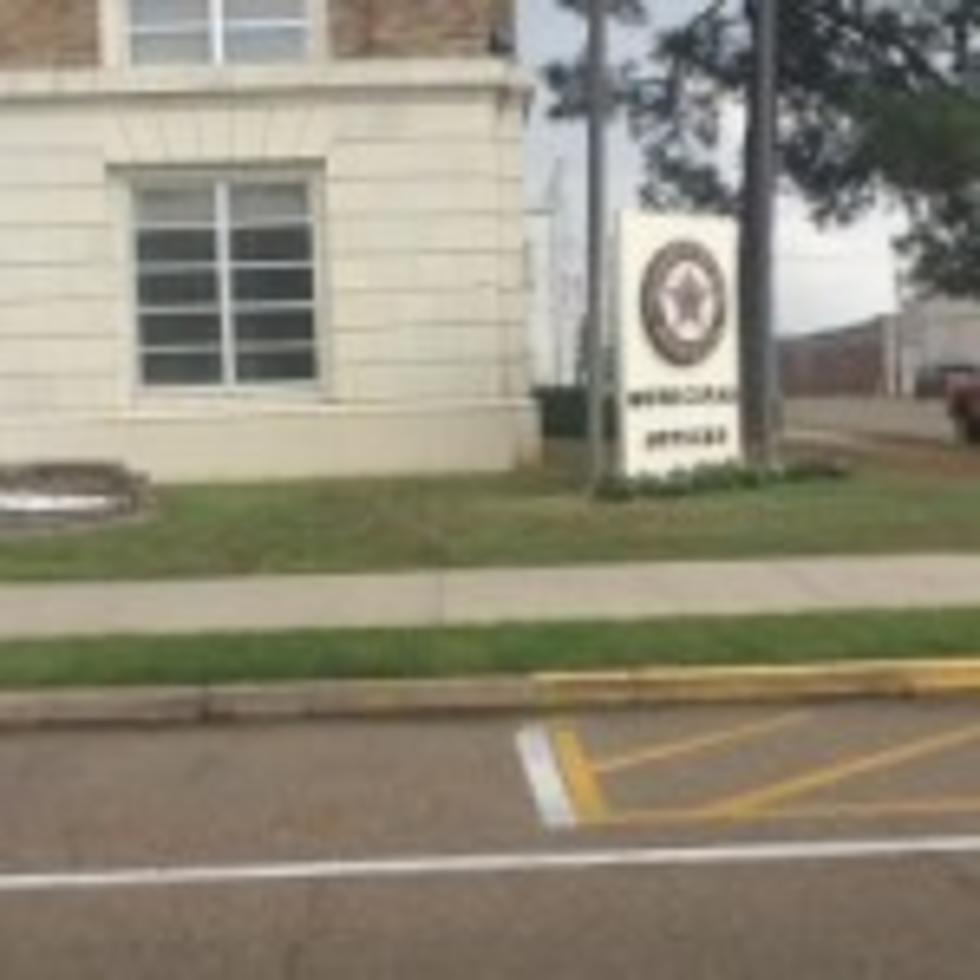 Texarkana Texas City Council Takes up Rezoning Issues
photo by John Williams
The Texarkana Texas City Council meets tonight for their first regularly meeting for the month of November.
The meeting begins at 6PM at Texas side City Hall. The council will take up some rezoning issues among other items on the agenda.
Here is a complete rundown of what is on the schedule for the council members tonight:
I. CALL TO ORDER, ROLL CALL, ESTABLISHMENT OF QUORUM
II. INVOCATION BY COUNCIL MEMBER BETTY WILLIAMS - PLEDGE BY BOY SCOUT TROOP 16
III. MAYOR'S REMARKS AND ITEMS OF COMMUNITY INTEREST
Upcoming City Council Meetings: Monday, November 20, 2017 at 6:00 p.m. - Special Meeting - Election Canvass Monday, November 27, 2017 at 6:00 p.m. Monday, December 11, 2017 at 6:00 p.m. Monday, December 25, 2017 - CANCELLED
Upcoming Joint City Meeting: The Texarkana Chamber of Commerce will host a "Joint Texarkana Community Committee" meeting with Texarkana, Arkansas, on Tuesday, November 14, 2017 at 3:00 p.m. The meeting will be held at the Ark-Tex Council of Governments building located at 4808 Elizabeth Street, Texarkana, Texas. The scheduled topic of discussion is "Transportation". The meeting is open to the public.
Farmers' Market: Monday, December 4th - Christmas Market from 5:00 p.m. - 7:00 p.m. at 305 Texas Boulevard
Parks & Recreation Events: No events are scheduled. For a complete list of Parks & Recreation activities and information call 903-798-3978.
Meeting Presentations "Lifesaver Awards" - Presented by LifeNet and Police
Department Small Business Saturday Proclamation - November 25, 2017
Appointments to Boards & Commissions
IV. OPEN FORUM: COMMENTS FROM THE PUBLIC (LIMIT 5 MINUTES EACH) Items scheduled for "Public Hearing" or have been heard at a previous "Public Hearing" are not to be addressed at the "Open Forum".
V. ITEMS FOR CONSIDERATION
1. Consider approval of the minutes of the Regular Meeting of the City Council held on October 23, 2017 at 6:00 PM.
2. Ordinance No. 2017-099 rezoning an approximate 2-acre tract of land in the R.E. Sevey HRS, A-523, located at 2407 Liberty Lane. Single Family-1 to Single Family-3. Military Warriors Support Foundation, owner. Mary Bowman (under contract to purchase), agent. Public Hearing: October 9, 2017 Second Briefing: October 23, 2017 Council Vote: November 13, 2017
3. Ordinance No. 2017-100 granting a Specific Use Permit to allow a double wide HUD code manufactured home on an approximate 2-acre tract of land in the R.E. Sevey HRS, A-523, located at 2407 Liberty Lane. Military Warriors Support Foundation, owner. Mary Bowman (under contract to purchase), agent. Public Hearing: October 9, 2017 Second Briefing: October 23, 2017 Council Vote: November 13, 2017
1. Ordinance No. 2017-119 approving a contract with the interlocal purchasing system TIPS/TAPS for Hefner Roofing to replace roofs on Summerhill, Richmond and Kenwood fire stations. Public Hearing: Second Briefing: Council Vote: November 13, 2017
VII. PUBLIC HEARINGS 1. Resolution No. 2017-096 adopting the City's investment policy. Public Hearing: November 13, 2017 Second Briefing: Council Vote: November 13, 2017
2. Ordinance No. 2017-113 rezoning an approximate 1.04 acre tract of land in the George Brinlee HRS, A-18, located at 4009 Moores Lane. Single Family-2 to Planned Development-Office. Greg Bennett, Bennett Outdoor Investment, Inc., applicant. Public Hearing: November 13, 2017 Second Briefing: November 27, 2017 Council Vote: December 11, 2017
3. Ordinance No. 2017-116 granting a Specific Use Permit to allow the application of permanent cosmetics and microblading on an approximate 1.757 acre tract of land in the George Brinlee HRS, A-18, located in a tenant space at 4142 McKnight Road. Bill King, applicant. Kori Reyna, Brow and Arrow Salon, agent. Public Hearing: November 13, 2017 Second Briefing: November 27, 2017 Council Vote: December 11, 2017
4. Ordinance No. 2017-117 authorizing the continuation of the Juvenile Curfew Ordinance, as originally adopted in Ordinance No. 261-93 and last continued in Ordinance No. 2014- 117, for an additional period of three (3) years. Public Hearing: October 23, 2017 Second Public Hearing: November 13, 2017 Council Vote: November 13, 2017
5. Resolution No. 2017-127 approving Bowie Central Appraisal District's 2017 tax roll. Public Hearing: November 13, 2017 Second Briefing: Council Vote: November 13, 2017
6. Resolution No. 2017-128 casting votes for candidate(s) for membership on the Bowie Central Appraisal District's Board of Directors to serve for the 2018-2019 term. Public Hearing: November 13, 2017 Second Briefing: Council Vote: November 13, 2017
VIII. SECOND BRIEFING WITH UPDATES
IX. SECOND BRIEFING WITHOUT UPDATES
Staff Updates - Governor's Small Business Forum
XI. ADMINISTRATIVE COMMENTS