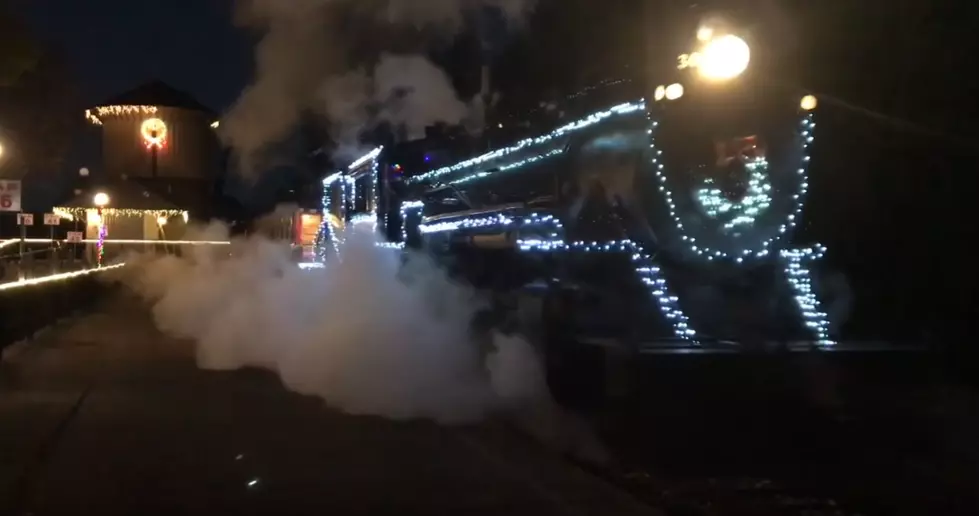 Texas State Railroad Presents 'The Polar Express Train Ride' All Aboard!
YouTube
All Aboard! The holiday season is right around the corner and so is the Polar Express Train Ride in Palestine, Texas via the Texas State Railroad. This has become a very popular attraction in the past few years, so popular that if you don't start booking now you could be left standing at the depot.
Your magical journey aboard the Polar Express to the North Pole begins at the Texas State Railroad Depot. Once onboard, chefs will serve up hot chocolate and cookies as they recite the classic children's book, The Polar Express by Chris Van Allsburg. To read along with the storyteller books will be available for purchase. Once you arrive at the North Pole Santa and his elves will hop on board the train for a special greeting and holiday gift, a real sleigh bell just like in the movie. As you travel back to the depot everyone will be encouraged to sing Christmas carols along the journey with the Polar Express crew.
There are several classes of coaches you can ride in and each coach offers a different experience with special gifts and fun. The Sky-High Dome, Presidential, Deluxe, first-class, coach class (See types). All cars have large viewing windows for seeing the North Pole once you arrive.
The Polar Express Depot is located at the Texas State Railroad, 789 Park Road 70, Palestine. Each round-trip is approximately 60 minutes and riders are encouraged to wear their PJ's or warm clothing.
The Polar Express Train Ride presented by the Texas Sate railroad is based on the movie and storybook. This is sure to sell out fast so book your reservation now for this amazing holiday ride aboard the Polar Express. You'll make lasting memories with your family, children, and grandchildren for a lifetime. Believe!
Trains depart Palestine, TX. to the North Pole beginning Nov. 16-Dec. 28. Palestine Texas is 172 miles from Texarkana.
Please visit their website for more information.