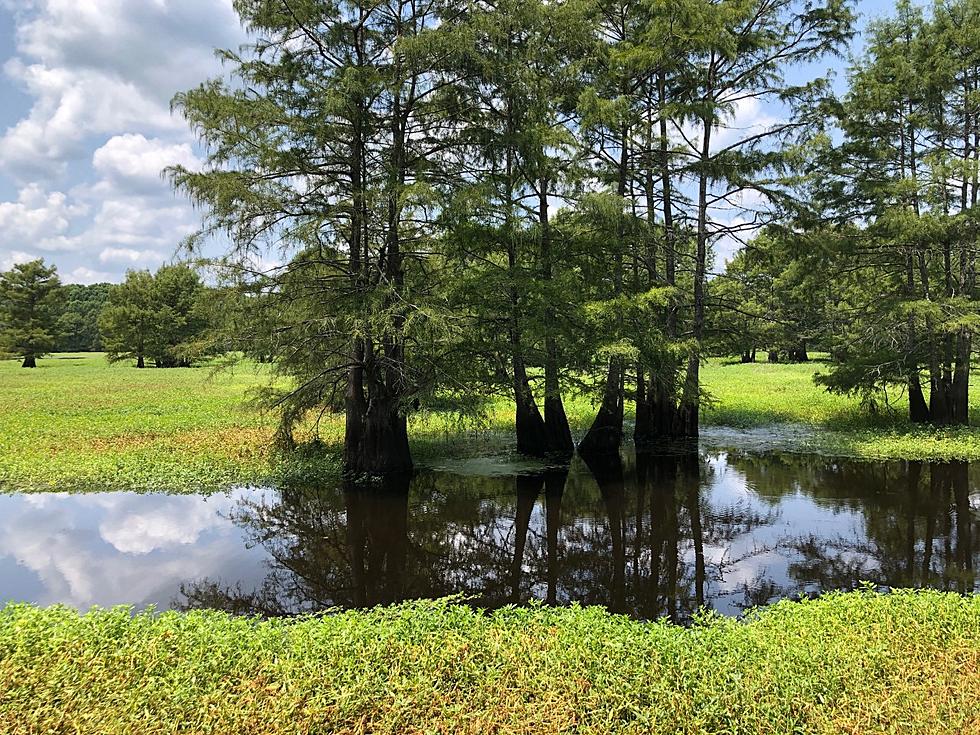 This Hidden Gem Park Near Texarkana Has Camping, And A Shooting Range
Wes Spicher Townsquare Media
Did you know that this Texarkana area hidden gem park has camping and a shooting range?
Well, the answer to the question is yes we have a park in Miller County that has primitive camping and a shooting range. Alex Smith park is actually 11 miles south of Texarkana and is a park I had no idea even existed until a couple of years ago. Just a short trip from Highway 49 south you will find the signs showing you the Highway 237 exit to Alex Smith Park.
Alex Smith Park was donated to the county in 1962 and has had little work done to it over the years but hopefully, that will change. A proposed $500,000 grant will get the park up looking beautiful and giving everyone to see the nature this park has to offer.
When you enter the park the sign is pretty unassuming and really feels pretty down-home.
.As you make your way into the park you can see the house and the actual fire station for the area.
This is the road to the park. It almost has a spooky feel to it because of the dense trees.
There is a split in the road and if you take the right road you can go down to some pretty awesome-looking spots to go fishing.
At the end of this dirt road is a boat ramp with access to the Sulphur River.
Now I mentioned camping, but it is primitive camping. There are spots for RV's and tents but there are no hookups for electricity or water. But it is a very intimate setting with nature all around.
And they do provide some wood for the grills and firepits.
There is some playground equipment and covered picnic tables scattered around the camping area as well.
There is an observation deck where you can see the lake.
When you go to the other side of the park is where you will find the shooting range.
You can see from the sign it is only a $10 permit fee for Miller County residents and $20 for non-residents. The park is open year-round with hours that change with the longer daylight available during the Summer months. Well, there you have it another hidden gem park you can go explore. My son and I went last September and even saw a small alligator.
LOOK: Route 66's quirkiest and most wonderful attractions state by state
Stacker
compiled a list of 50 attractions--state by state--to see along the drive, drawing on information from historic sites, news stories,
Roadside America
, and the National Park Service. Keep reading to discover where travelers can get their kicks on Route 66.
LOOK: Stunning animal photos from around the world
From grazing Tibetan antelope to migrating monarch butterflies, these 50 photos of wildlife around the world capture the staggering grace of the animal kingdom. The forthcoming gallery runs sequentially from air to land to water, and focuses on birds, land mammals, aquatic life, and insects as they work in pairs or groups, or sometimes all on their own.