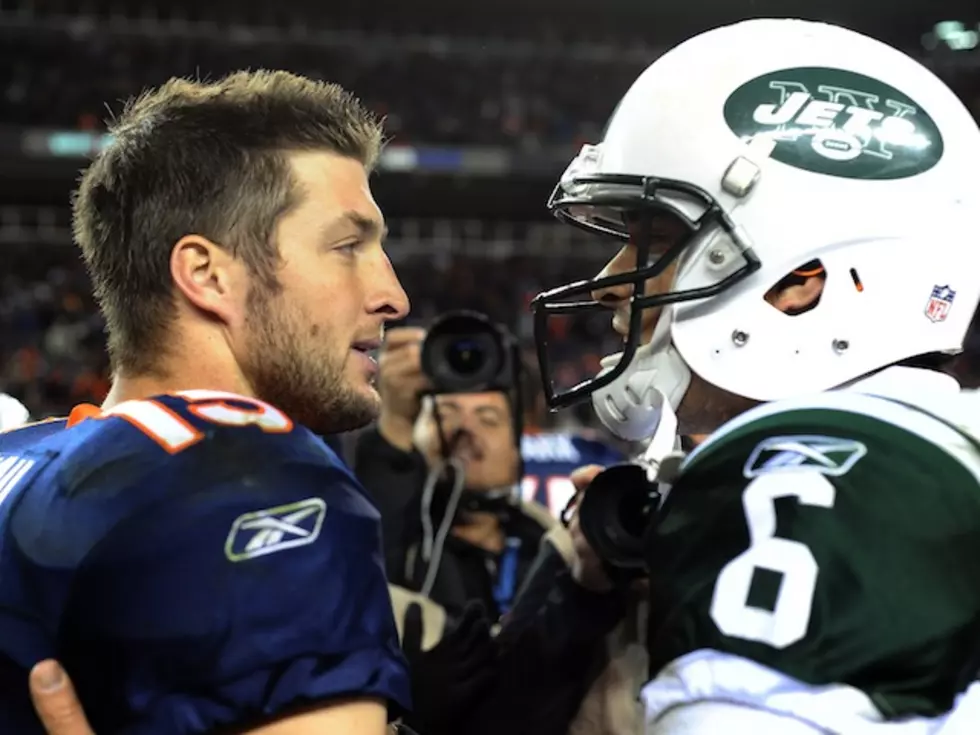 Tim Tebow Traded to New York Jets for Fourth Round Draft Pick
The Denver Broncos traded quarterback Tim Tebow to the New York Jets for a fourth-round draft pick in Wednesday's draft, an ESPN source says.
A first-round pick of the Broncos in 2010, Tebow became expendable when Denver signed free agent Peyton Manning to a five-year, $96 million contract on Monday. The Jets were one of several teams reportedly bidding for Tim Tebow. Others included Tebow's hometown Jacksonville Jaguars.
Denver went 8-5 with Tebow as its starter last season, including an overtime win over the Pittsburgh Steelers in the first round of the AFC playoffs and a loss to eventual conference champion New England the following week.
It was not clear if Tebow would serve as a backup for Mark Sanchez, the Jets' starting quarterback since his rookie season of 2009. The Jets reached the AFC championship game after the 2009 and 2010 seasons, but missed the playoffs in 2011. The Jets also signed former Lions' quarterback Drew Stanton as a reserve last week.