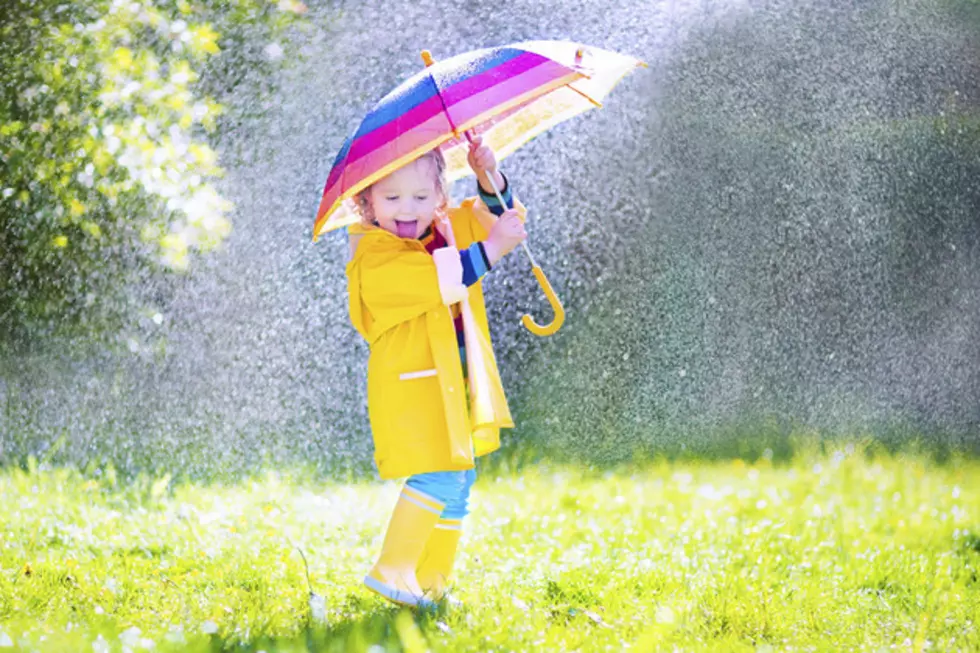 What to Do if Memorial Day Weekend is Ruined By Rain
FamVeld, ThinkStock Images
We don't have a significant chance of rain for this weekend, but what can we do if it decides to rain on our summer kickoff.
Just like the weather in the south in known to do, there is a chance we could see some showers this Memorial Day weekend. I'm sorry to put that into the universe but I find that it is better to hope for the best while you prepare for the worst. In the event that your water-filled weekend ends up being water falling from the sky, what can you do to entertain yourself?
Movies
An easy escape from your current circumstances, movies are always there for us. Head out to the theater or just stay at home in your PJs with microwavable popcorn. Either way, you've got around two hours of sunshine in the midst the a downpour.
Shopping
Again, whether or not your decide to leave your house is completely your choice. Shop the stores or just park it on the couch with your laptop. Either way, you know you will be getting some great deals over the holiday weekend.
Barbecue
But it's raining... Well, thanks to many kitchen inventions, you can bring all of the flavors of the great outdoors into your own home. From grill pans to smoking guns, you'll wonder why you ever risked a sunburn in your life. Don't have the right equipment, either look to the "shopping" reference above or just stick to burger patties in a pan.
Build a Fort
It doesn't matter if you have kids or not, fort building is for everyone. We all tend to have a need to be in our own covered place. Some would call this a "safe space." Whether watching a movie, eating you Memorial Day meal, or shopping, a fort makes everything better.
Play in the Rain
Sure, it's not lake or pool, but at least you're sticking to the original plans you made for this weekend. The best part is that you don't have to wear a swimsuit to do this. That's a win in my opinion... Now pass me some more potato salad.