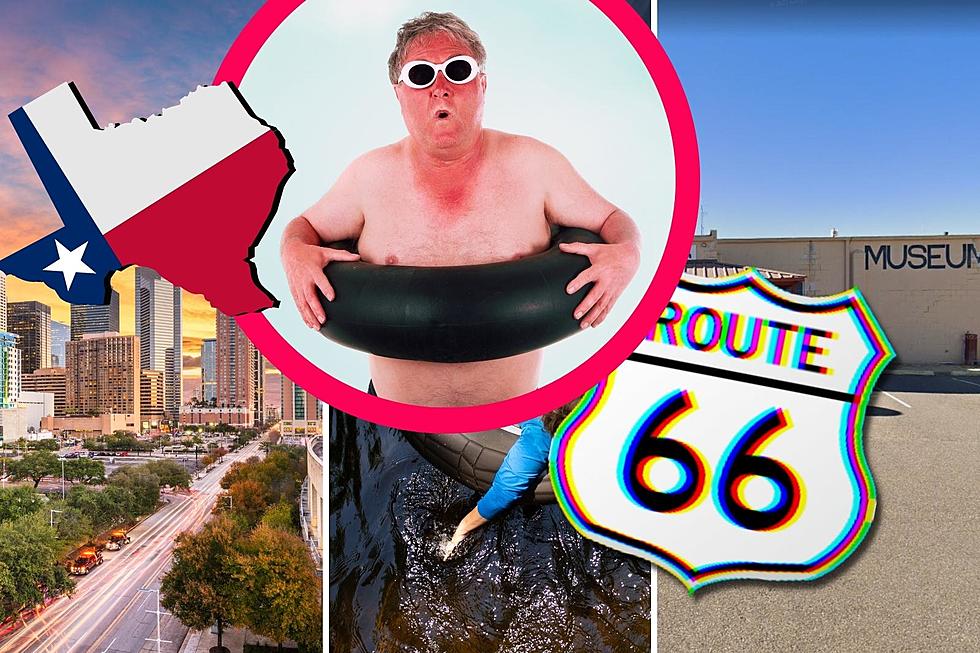 3 Texas Towns Named Some Of The Worst In USA To Visit
Texas Top 3 Worst Cities -Canva
An article came out last year that highlighted the 40 worst cities to visit in the United States, three of which are located in the Great State of Texas. Let's see which ones made the list...
Houston, Texas
According to MindYourDollars.com Houston has been through some rough times in the last few years. It got started post-Hurricane Harvey, then the floods they experienced a year after Harvey, and then with the lockdowns. Plus, the last few years due to the pandemic, crime has skyrocketed in Texas' largest city.
New Braunfels, Texas
I know what you're thinking, New Braunfels? The article explains that the Comal River that runs through the town, where Schlitterbahn is located, is one of the most popular floating attractions anywhere, and that's the problem... tourists. They suggest, if you want to go floating, head to the very nearby Guadelupe River. Yes, it's very busy during the summer months as well, but we hear it's far less crowded.
McLean, Texas
My first thought, and probably yours too is, where the heck is that? I had to look it up on a map, it's on Route 66 (Interstate 40) between the butt crack of nowhere and Amarillo. McLean is the home of the Devil's Rope Museum, if you're not sure what that is, that's fine, I wasn't either, it's another name for Barbed Wire. Although the Red River Steak House in McLean has really good reviews, unless you just really need to stop for fuel, or steaks, or you just have a need to learn about barbed wire, keep going. Amarillo is just another hour up the road, right?
Seriously though, watching the video about the Devil's Rope Museum, I got interested enough that I watched the whole thing. And yeah, if I ever get the chance to roll through McLean, Texas, I might have to stop in just so I can say I did. Then go grab one of those steaks, I hear the cobbler at the steakhouse is free, and I love me some cobbler.
For the complete list of the worst cities to visit across the US visit MindYourDollars.com.
PICTURES: Look Inside Lisa Marie Presley's Oceanfront Florida Mansion
Lisa Marie Presley's former mansion in Florida is for sale, and pictures show a stunning oceanfront property fit for rock royalty.
Las Vegas MSG Sphere Photos
The innovative new venue's exosphere was lit up for the first time on July 4, 2023.
LOOK: The 21 most popular ice cream flavors in America