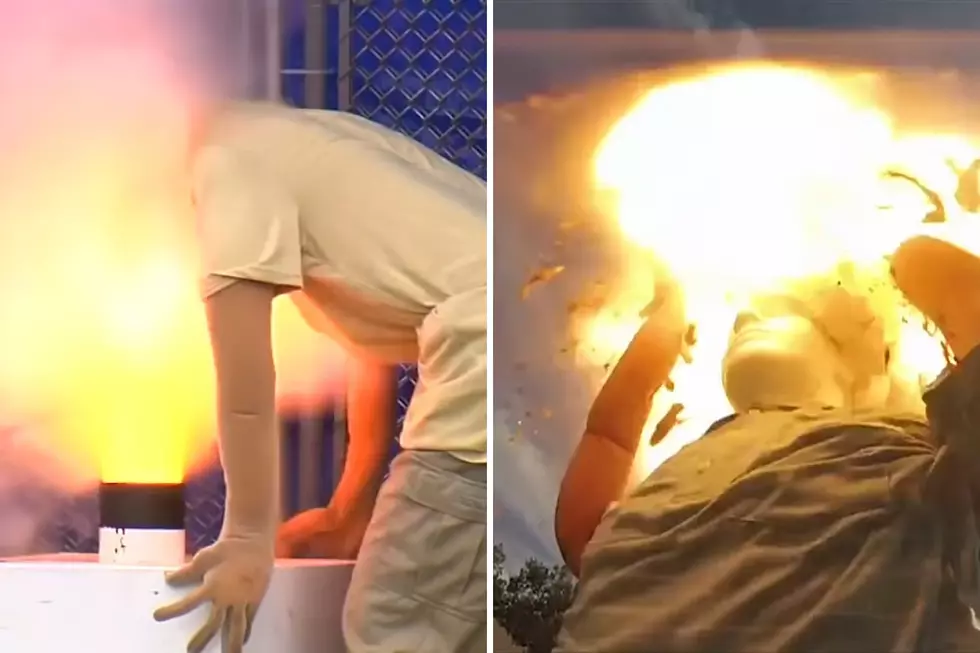 Texarkana New Year Reminder – Fireworks Are Dangerous And Illegal
Fireworks Videos - CPSC - YouTube - Canva
It doesn't matter how many times we remind you, some people still seem to forget about the whole "illegal-fireworks-inside-the-city-limits" thing. It's true, and it can cost you money and more.
Fireworks are fun, fireworks are loud, and fireworks make you say funny things like Ooooo and Ahhhhh. But fireworks are also extremely dangerous and can cause serious injury and fire damage if used improperly.
"It's all fun and games until someone puts an eye out," I can hear my mother saying.
Due to local ordinances in Texarkana, Arkansas, and Texarkana, Texas, fireworks are illegal to use inside the city limits. We know for a fact this is also true for Wake Village because they just posted a reminder on their Facebook Page for their citizens as well.
According to an article in the Texarkana Gazette earlier this year, fines for illegal use of fireworks on the Texas side start at almost $200, on the Arkansas side, the fine is about $100.
And Now - Fireworks Safety Disasters:
Really, how dangerous are they?
Fireworks Safety Tips:
Pay no attention to the last part about that "Social Distancing" nonsense, everything up to that point is good solid advice.
Most municipalities have ordinances against the use of fireworks inside the city limits, so let's try our best to be safe out there.
LOOK: Here are the pets banned in each state
Because the regulation of exotic animals is left to states, some organizations, including The Humane Society of the United States, advocate for federal, standardized legislation that would ban owning large cats, bears, primates, and large poisonous snakes as pets.
Read on to see which pets are banned in your home state, as well as across the nation.
2022 Movies That Got a 0 on Rotten Tomatoes
It might be an understatement to say these 2022 releases were not popular with critics...