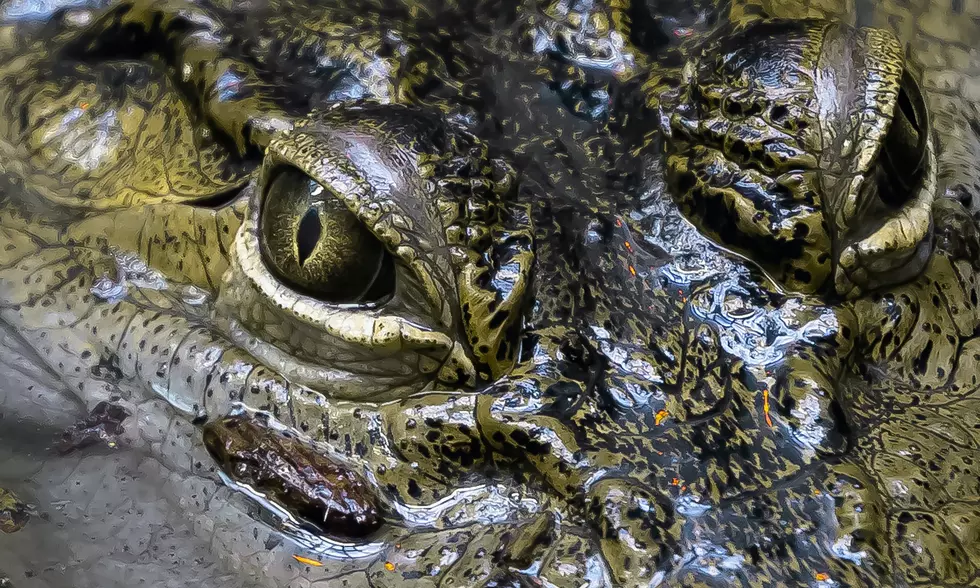 Last Weekend for Alligator Hunting in Arkansas
Kia Sari, Unsplash
It's that time of year in Arkansas, time for hunting a gator and I'm not talking a Florida Gator. I'm talking about an Arkansas gator!
But you better hurry because this weekend September 23-26 is the last time you can hunt for alligators in the state of Arkansas. Once a year Arkansans are allowed two weekends out of the year to hunt these predators during nighttime hours only.
Of course, according to the Arkansas Game and Fish Commission, all hunters must obtain an alligator permit which was issued back in June. Getting a permit now may be tough, so if you plan on hunting alligators in 2023, it's best you start planning now. Alligators can be hunted on public lands in Zones 1 and 3.
The Zones
Zone 1 allows 12 permits for Millwood Lake, four for Dr. Lester Sitzes III Bois D'Arc Lake, five for Little River Wildlife Management Area, and one permit for the Sulphur River Wildlife Management Area.
Zone 3 has 23 permits for Lower Arkansas Wetland Complex Arkansas River backwaters near Arkansas Post.
And if you're wondering why Arkansas has such a short period to hunt them it's because while Arkansas has gators they are not in abundance as they are in South Louisiana or Florida.
Word of warning, if you have never caught a gator before it can be very challenging and tough to wrangle one into your boat especially if you're in a flat-bottom boat. Not to mention very dangerous too.
If you have any questions about catching an alligator just text the Arkansas Game and Fish Commission at 501-376-1111 and they will be happy to offer you some advice.
Some Alligators In Arkansas You Can Touch - Most You Can't
If you're looking for a great day trip for the whole family may I recommend a fun outing at the Alligator Farm & Petting Zoo in Hot Springs, Arkansas? My wife has been visiting this fun attraction since she was a little girl, we manage to get around to seeing it every couple of years or so and for the most part, it stays pretty much the same, but it's always fun to pet a baby gater.