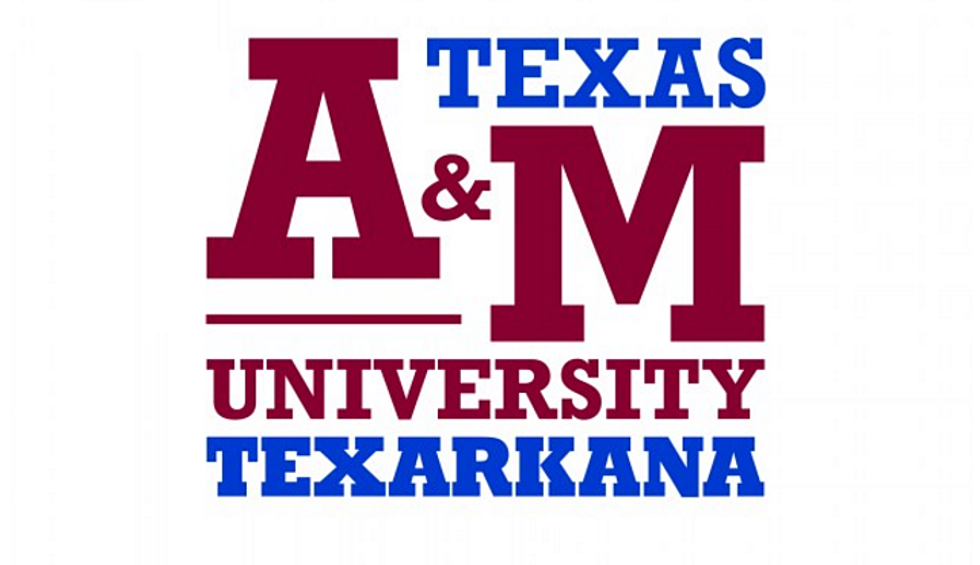 A&M-Texarkana Announces Distinguished Alumni & Faculty
Texas A&M Texarkana
Texas A&M University-Texarkana recently announced the 2019 Distinguished Alumni and Distinguished Faculty, as well as the winners of the university's Pioneer Award and Spirit of A&M-Texarkana Award.
According to the press release, the 2019 Distinguished Alumni are Kristen Giles, Fred Meisenheimer, and Jenell Ingram, and the 2019 Young Alumni award winner is Fernanda Hernandez. The 2019 Distinguished Faculty award winner is Dr. Sara Lawrence, A&M-Texarkana Associate Dean of CASE, Associate Professor of Educational Psychology, and Director for the Quality Improvement Program. The TAMUT Alumni Association Pioneer Award recipient is Jerry Sparks, and Don and Patsy Morriss have been named the Spirit of A&M-Texarkana winners.
Kristen Giles, Distinguished Alumni-Kristen Giles completed both her undergraduate degree and her Masters of Education Administration degree from Texas A&M University-Texarkana. She has been employed by the Pleasant Grove Independent School District for 25 years, where she has worked as a Teacher, Instructional Technologist, Director of Business and Community Partnerships, and is currently the Dean of Students at the PGISD Middle School. In 2007 she began the Education Foundation alongside Margaret Davis and has worked on multiple bond issues.
In her community roles, she has served as the President of the Junior League of Texarkana, as well as on the boards of Junior Achievement, Race for the Cure, TAMUT Alumni Association, United Way, American Red Cross, Women for the Arts- Picasso Committee, Northeast Texas Alliance of Black School Educators, and First United Methodist Church of Texarkana, Arkansas. She and her husband Derick Giles have twin sons, Clark and Jackson, who are freshmen in college.
Fred Meisenheimer, Distinguished Alumni- Fred Meisenheimer holds a bachelor's degree from Baylor University and an MBA from Texas A&M University- Texarkana. In 2017 he joined Texarkana Funeral Home as Chief Operations Officer where he handles operational, regulatory, and accounting aspects of the funeral home and its affiliates. Fred also has an extensive background in finance, investments, banking, and sales.
Fred is actively involved in Williams Memorial United Methodist Church in Texarkana, where he currently serves as a Trustee, and is a Board Member of Pleasant Grove ISD, serving as President since 2017.  Fred was appointed to the Board of TexAmericas Center in November 2018. He is also currently involved with the J.K. and Susie Wadley Foundation, Pleasant Grove Youth Association Board of Directors, Pleasant Grove Career and Technical Education Advisory Committee, Wilbur Smith Rotary, and is a graduate of Leadership Texarkana.
Fred's spare time is primarily spent coaching his two sons in youth sports or spending time with his wife, Cassy.
Jennell Ingram, Distinguished Alumni- Jennell Ingram holds a Bachelor of Arts in Business degree from Ouachita Baptist University, and master's degrees in Business and Educational Administration from Texas A&M University-Texarkana, where she has also recently completed the requirements for superintendent certification.
Jennell began her education career as a teacher in TISD. She served as the principal of the district's Theron Jones Early Literacy Center, and is now the Coordinator of Teacher Mentoring and Academic Services at TISD.
Mrs. Ingram is a member of the Board of Director's for the Texarkana Symphony Orchestra, and has served as a member of Christus St. Michael Hospital Regional Board of Directors. Jennell also serves on the Scouts of America Board, United Way Board, and the Salvation Army Boys and Girls Club Board. She is a board member of Women for A&M-Texarkana and a member of the Leadership Texas class of 2010. She has also been named Woman of the Year by the Iota Phi Lambda business organization, Educator of the Year by the NAACP and served on the Texarkana College Board of Trustees. Jennell is a member of First Baptist Church where she is active in the choir and women's ministry. She is married to her husband of 34 years, Douglas, and they have two grown children.
Fernanda Hernandez, Distinguished Young Alumni- Fernanda Hernandez, a 2015 graduate of A&M-Texarkana, has been named the 2019 Young Alumni award winner. She graduated with a Bachelor of Arts degree in English and currently works for KTAL NBC 6 in Shreveport, Louisiana.
She began her media career as an intern at a local online news organization before graduating and taking a full-time position as a general assignment reporter for an online news outlet. In 2017 she accepted the position of Multimedia Account Executive with KTAL NBC 6 and began contributing as on air talent and helping with content creation. In 2018 she became a producer and host of Loving Living Local, a lifestyle show on KTAL NBC 6. She plans to continue to grow her career in broadcasting and hopes to inspire young professionals, particularly young women, in the pursuit of their dreams.
Dr. Sara Lawrence, Distinguished Faculty- Dr. Lawrence serves as Associate Dean for the College of Arts, Sciences, and Education at Texas A&M University-Texarkana. As an associate professor in Educational Psychology, Dr. Lawrence chairs doctoral dissertations and researches learning and behavior in contexts relevant to public school education, education leadership and higher education. In addition, she co-directs the Quality Enhancement Program working, with faculty and staff to broaden and deepen experiential learning opportunities university-wide.
Dr. Lawrence received her Bachelor of Arts and Master of Arts in Teaching degrees from the University of Virginia, and a Master of Science in Psychology and a PhD in Educational Psychology from Texas A&M University-Commerce.
Dr. Lawrence has over 50 peer-reviewed or invited, national and international, presentations. She has acted as researcher and consultant on grants with schools and districts in Northeast Texas and has served as a chair and reviewer for the American Education Research Association. She continues to proudly serve on committees at A&M-Texarkana, within the Texas A&M University System and throughout the region. Dr. Lawrence is a 2004 graduate of Leadership Texarkana and 2008 graduate of Leadership Texas.
Jerry Sparks, Pioneer Award- Jerry Sparks is a retired consultant who provided economic development services to municipalities and other governmental entities including the City of Texarkana, Texas. He holds bachelor's and master's degrees from Texas A&M University-Texarkana and has served as a member of the adjunct faculty at TAMUT, teaching a course in entrepreneurship.
He has served on a national steering committee for the Economic Development Finance Service, served on committees for the Industrial Asset Management Council, and has been a Resource Team Member for the Texas Rural Partners. He was selected as one of forty members of the first class of "The Entrepreneurial Effect-Impacting Economic Development Through Entrepreneurship" sponsored by the Kaufman Foundation, and was a Program Manager for a regional loan program in East Texas sponsored in part by the Robert Wood Johnson Foundation to promote better access to primary health care in rural areas.
He has also been an active member of the community leadership responsible for helping to retain jobs at Red River Army Depot and Cooper Tire & Rubber, and has served as the president of the Wilbur Smith Rotary Club, Northeast Texas Economic Development Roundtable, and the TAMUT Alumni Association.
Don and Patsy Morriss, Spirit of A&M-Texarkana Award- A&M-Texarkana is extremely fortunate to have a strong base of support from the area in which it serves. This year TAMUT salutes the Spirit of A&M-Texarkana recipients Don and Patsy Morriss. The Morrisses are steadfast in their support of the university's mission to prepare students for a lifetime of leadership and service. They are committed to the success and growth of A&M-Texarkana, and to the entire Texarkana community as well.
Don and Patsy Morriss are both graduates of Southern Methodist University. Don is the president of FW Offenhauser and Co. and they are active members of Williams Memorial United Methodist Church, where they serve as Lay Leaders and Chancel Choir members.
Don is a member of the Texas A&M University-Texarkana Foundation Board and is a past president of the TRAHC Board, Cornerstone Advisory Board, Texarkana Country Club Board, Kiwanis Club of Texarkana, and Texarkana Museums. He has also served as a past chairman of the Texarkana Chamber of Commerce the, a past campaign chair and board president for United Way, and is a member of the Texarkana College Foundation Board. He is a graduate of Leadership Texarkana and the recipient of the 1995 C.E. Palmer Award.
Patsy Morris serves as a member of the Women for A&M-Texarkana Board (past president), the Alzheimer's Alliance Board, the CASA Women of Hope and Courage Board, the Susan G Komen Foundation (past president), and the Texarkana Public Schools Foundation (past president). She is a Sunday school teacher, a Leadership Texarkana Graduate, and the winner of the 2010 Idalee Hawkins Leadership Award.
The award winners will be featured guests at A&M-Texarkana's annual Eagle Roundup on Thursday, October 3rd, a night of live music, great food, and a silent auction that coincides with Homecoming Week. The 2019 Eagle Roundup will feature Big Jake's BBQ with all the fixins' and the music of the Split Decision Band. Tickets to the Roundup are $35 each and may be ordered online at http://www.tamut.edu. For more information contact Mark Missildine at mark.missildine@tamut.edu or 903.223.3153.