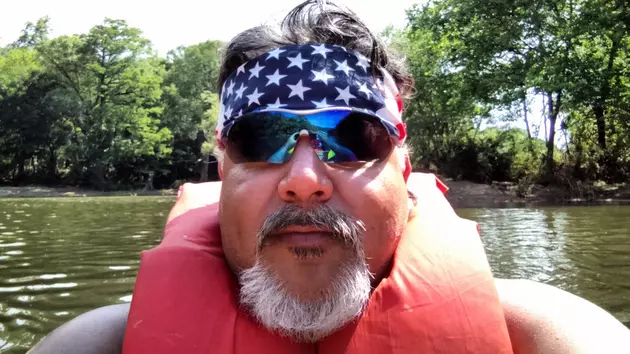 Best Places to Take a Float Trip in Arkansas
Mario Garcia, Townsquare Media
I've always been captivated by the beauty of Arkansas with its pristine lakes, mountains, rivers, and hiking trails. There is something for the adventurer in every corner of the state. And nothing is more adventurous than taking a float trip down a lazy river soaking up the sunshine and natural beauty that surrounds you. So let me take you on a little journey down some of Arkansas' best places to take a float trip.
White River
This river is great for those just learning how to canoe. Rated easy to medium the upper section can only be floated on a seasonal basis. However, if you want to float year-round head just below to Bull Shoals Dam.
Cossatot River
This river is located near the small town of Wickes but if you want to have a white water experience canoeing or kayaking this is the place to visit. With spectacular scenery at every turn, this is a float trip you'll always remember.
Caddo River
This river is located near the town of Glenwood and the views from this float trip are serene and beautiful as you float between the backdrop of the Ozark mountain. This is also a medium to easy trip depending on how much rain has fallen. This is a popular destination for Texarkana folks. I had the chance to float this river years ago when I lived in Hot Springs with some radio listeners and I had a blast. The best time to float this river is between March and June.
Big Piney Creek
Big Piney is not a river but perhaps one of the best kept secrets in Arkansas on which to take a float trip. This trip ranges from easy to difficult depending on where you are. As a matter of fact there is one section of of rapids that are nicknamed "Cascades of Extinction," "Roller Coaster" and "Surfing Hole." That ought to tell you something. Best time to float here is in the fall and summer.
Buffalo River
Designated as Arkansas' first national river in 1972, this river flows 150 miles through bluffs with spectacular, breathtaking views of the Ozarks that includes 95,000 acres of public land that is federally protected. This trip ranges from easy to medium but it will be one you'll always remember.
Little Missouri River
This river is a favorite place that Texarkana people love to go whether it's swimming, camping or floating. However, the best time to float the Little Missouri is after a heavy rainfall period. The trip can be easy to extremely difficult depending on what section of the river you are on. Spring is recommended as the best time to float the Little Missouri located in nearby Murfreesboro.
Of course there are countless other places around here to take a float trip but these are some of my personal favorites. Where is your favorite place to float?