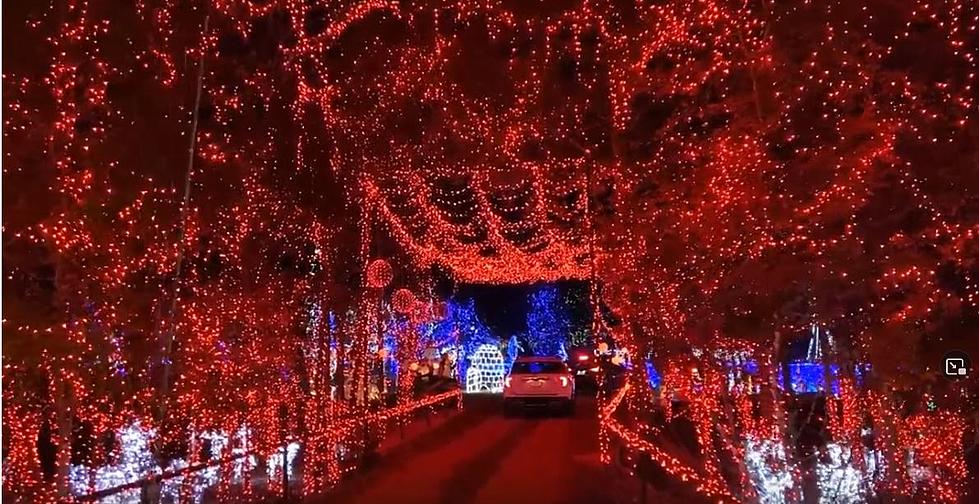 Carmela's Magical Santa Land Drive-Thru Now Open Near Texarkana
YouTube
The magic of the holiday season has come early this year for Carmela's Magical Santa Land Drive-Thru in Longview, Texas. This is worth the 90 drive from Texarkana to see this dazzling, sparkling, display of lights and more!
Carmela's is now open and has been entertaining its guests for years with a large display of lights, displays, and specially themed areas that brings this nearly one-mile drive-thru to life. While other parks and light displays charge admission Carmela's Magical Santa Land Drive-Thru remains totally FREE thanks to your generous donations.
Over 4 Million Lights +
With over 4 million lights and more being added every year you'll feel like a kid in a candy store when you see all the amazing light displays.
Character Lighted Displays
Lighted displays include Whoville house, Frozen Castle, Mickey Mouse, Ninja Turtles, and other characters.
Listen on Your Radio
Christmas music synchronized with the lighted displays can be heard through your car radio.
Special Salute to America
There's even a walking trail, vendors barn, and a gift shop with all sorts of unique items, fresh homemade fudge, t-shirts, cookies, ornaments, and other handcrafted decorations for that special holiday. Make sure the kids visit Santa Claus in the gift shop too! Food trucks are also on-site for food purchases.
Carmela's Magical Santa Land Hours
Sunday - Thursday 5:30 PM to 10 PM and Friday and Sat 5:30 PM to 11 PM.

Open until January 5, 2022.
Carmela's is located at 6085 Hwy 259 North, go north on Judson Rd and turn right on Hwy 259 go 4/10 of a mile or, if going north on 259, past Bar K Ranch Store.
I hear the best time to go here is during the first part of the week when it is not as busy.
For more information, please visit their Facebook page.
CHECK THEM OUT: 100 years of Christmas toys, gifts and fads