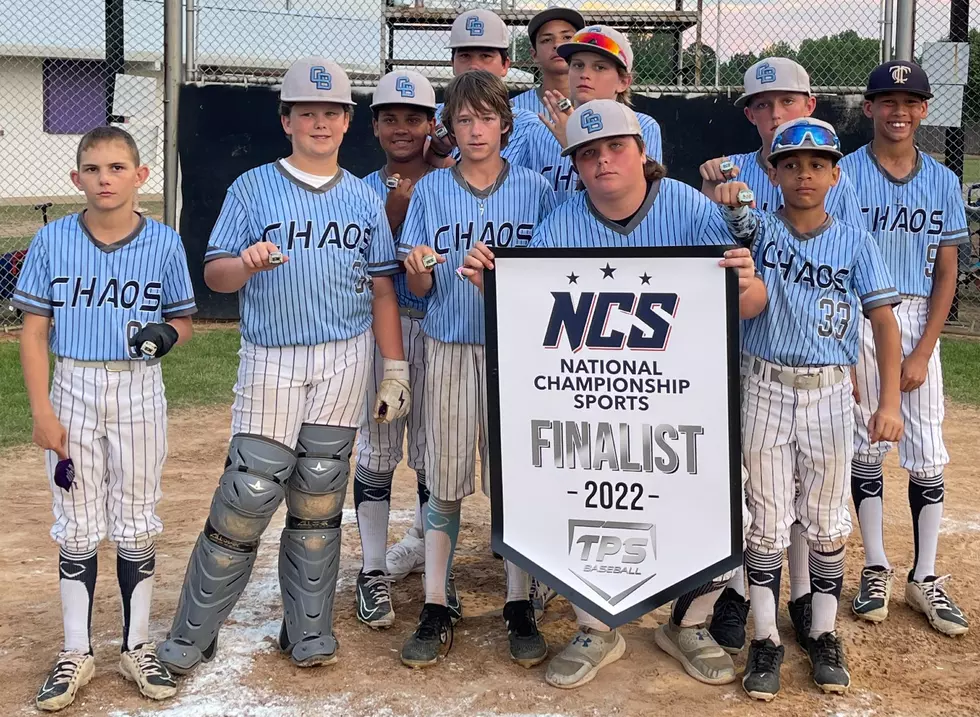 Chaos Baseball BBQ Fundraiser May 14 In Texarkana
Megan Blankenship
The Twin City Chaos Baseball team needs your help for a fundraiser for the team to go to the World Series next month.
This fundraiser takes place on May 14 and you will get to enjoy some tasty BBQ. Plates are just $10 and include one meat of your choice and two sides and a drink. The available meats for you include ribs, sausage, brisket, pulled pork, or burnt ends.
Here is what Meagan Blankenship one of the term moms had to say about this fundraiser:
Texarkana Chaos 12u baseball team is having a BBQ plate sale, in front of Operation Zone at 3601 Richmond Rd, Texarkana TX, on 5/14/22 starting 11am until sold out. This group of boys are from Texarkana and surrounding areas. Chaos are the Champions of the USSSA CJ Memorial Tournament in Texarkana, Super NIT Twin City Shootout 2022 in Bossier City and Finalist for NCS Cinco De Mayo East Tournament 2022 in Hallsville.
The Texarkana Chaos is a 12 and under local baseball tea. These athletes will be going to Destin FL for World Series this June. Help us get our bats to the beach, all proceeds will go to cost for World Series.
LOOK: MLB history from the year you were born
Stacker
compiled key moments from Major League Baseball's history over the past 100 years. Using a variety of sources from Major League Baseball (MLB) record books, the Baseball Hall of Fame, and audio and video from events, we've listed the iconic moments that shaped a sport and a nation. Read through to find out what happened in MLB history the year you were born.
30 famous people you might not know were college athletes
Stacker
dug deep to find 30 celebrities who were previously college athletes. There are musicians, politicians, actors, writers, and reality TV stars. For some, an athletic career was a real, promising possibility that ultimately faded away due to injury or an alternate calling. Others scrapped their way onto a team and simply played for fun and the love of the sport. Read on to find out if your favorite actor, singer, or politician once sported a university jersey.