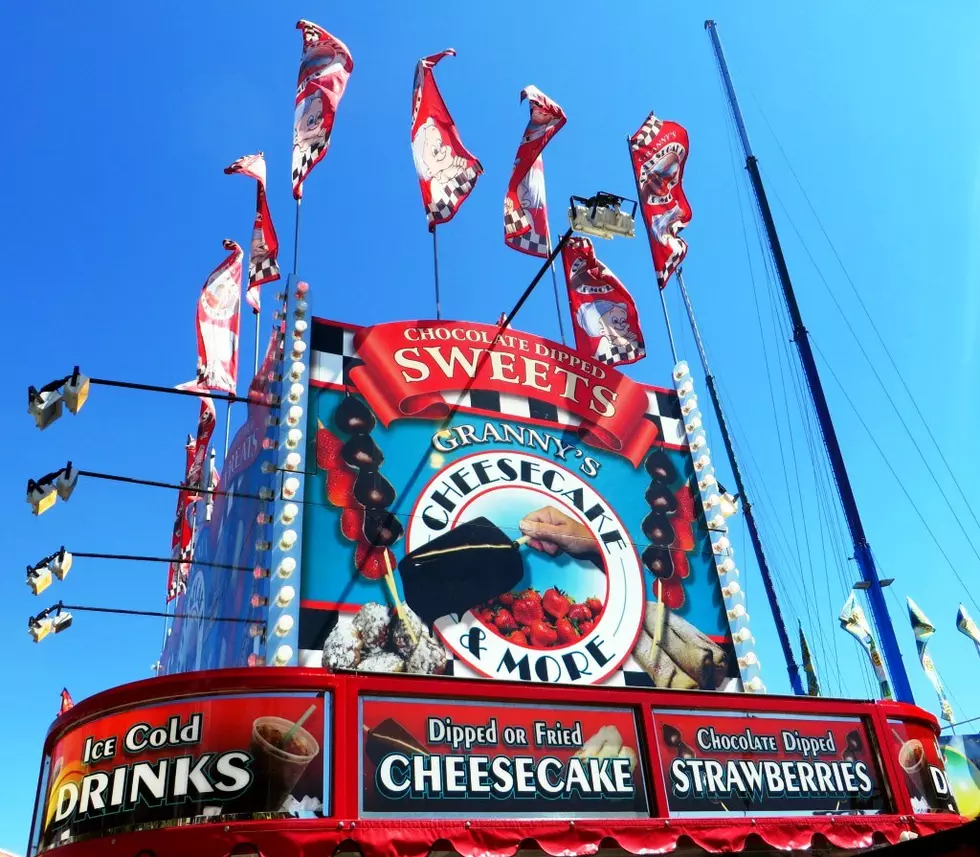 Check Out The New Attraction Lineup for 2018 East Texas State Fair In Tyler
Granny's Cheesecake and More - East Texas State Fair
The East Texas State Fair today announced their fresh lineup of entertainment for the 2018 Fair season, boasting SEVEN brand new attractions to add to the fun! While
you can expect all the tried and true favorites, exciting new additions promise the likes of mind-bending magic, sea lion stunts, craft beer, and acapella shows, just to name a few. With a lineup this jam-packed, there's more to see and do at the Fair this year than ever before- mark your calendars, because it all takes place Sept. 21-30th!
"We're tremendously excited for the 2018 Fair season and can't wait for guests to experience the exciting new features we've carefully curated," said Cody Rosenbalm, Director of Marketing. "This lineup is really going to change what guests are used to seeing at the fair."
According to the Press Release, you should saddle up for a novel Fair experience and read on for all the newest attractions coming for 2018:
This impressive lineup of all things new to do at the Fair will not disappoint- there's truly something for everyone! And let's not forget all the favorite returning attractions:
The Great American Petting Zoo: This petting zoo is unlike any other- held within a 1,200 square foot enclosure, each animal runs freely with the public once inside! A favorite among kiddos, these friendly animals- all hand raised here in Texas- make for a ton of fun in this barrier-free petting zoo. The space is kept immaculately clean, and trained petting zoo staff are always available for any questions!
Pony Rides: Your kid will thank you for this one! Come let them experience a real live pony ride, carousel style! For $5, these beautiful, purebred Welsh ponies will take your kiddos for a ride they won't soon forget. Presented by Pony Express of Texas, these local ponies are safe, clean and a whole lotta fun. Happening every day of the fair, find more info here: https://bit.ly/2zlrfju
Carnival Rides and Games: As always, the Fair won't leave you hanging if you're in need of some thrill or friendly competition. You'll find tons of exciting rides like The Freak Out, The Tornado, and The Ring of Fire, along with plenty of gaming fun this year at the Fair. For detailed schedule and pricing info, head here: https://bit.ly/2N23H51
Legendary Food Row: Mac & Cheese Fries, Chocolate Covered Fried Bacon, Chili Dogs, Turkey Legs, 4 Meat Baked Potato, Fried Cheesecake...need we say more? The options available at Food Row are endless- wear your comfy pants and your maybe belt a tad loose, because everyone knows there's no such thing as a diet during the Fair. This is the real deal, folks- find a list of all the different vendors and food offerings here (it's crazy long!): https://bit.ly/2ui4FT2
It's hard to believe how much there is to offer at this year's Fair- the organizers have gone above and beyond to ensure an unforgettable experience for each and every guest. And don't forget- there's still SO much more to see and do at the Fair in addition to this incredible curation of attractions! Whether it be the Photography Contest, the Livestock Show, Senior Day Bingo, or the countless exhibits in The Marketplace, this is only the tip of the iceberg. Gear up, everybody- The East Texas State Fair plans to blow it out of the water for 2018.