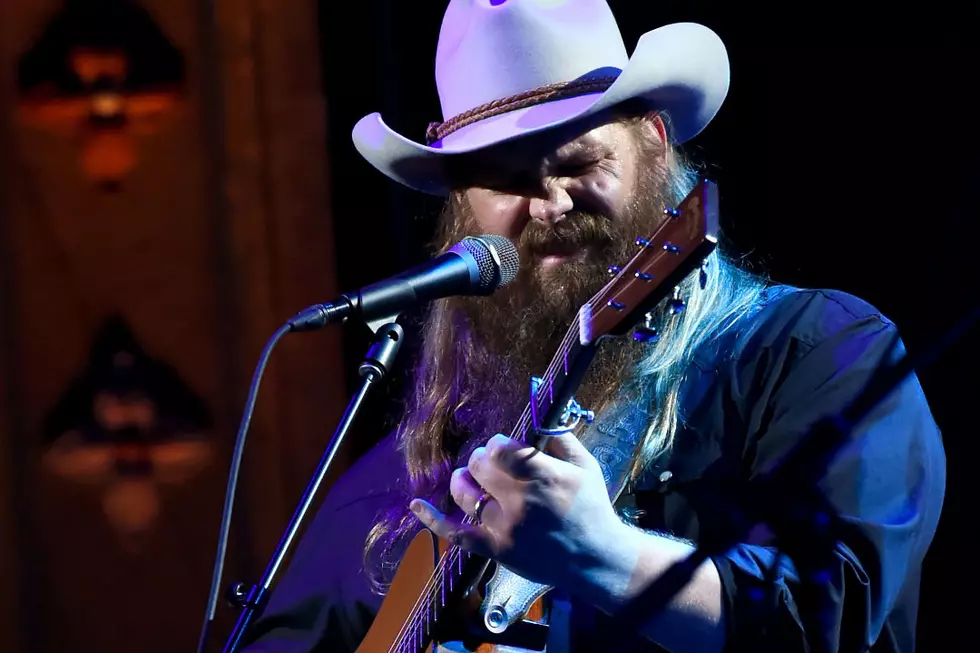 Chris Stapleton Memorializes Troy Gentry With 'Hillbilly Shoes' [WATCH]
Rick Diamond, Getty Images
Chris Stapleton paid homage to the late Troy Gentry in a rowdy version of Montgomery Gentry's classic tune "Hillbilly Shoes." Readers can press play above to hear the rousing adaptation with a little of Stapleton's own flavor as he uses the song as a segue into his own hit "Nobody to Blame." The memorial cover was a fitting tribute to the country rock legacy of Gentry.
Gentry was killed on Sept. 8 when a helicopter that he was riding in crashed in New Jersey prior to a Montgomery Gentry gig that night.
"Hillbilly Shoes" introduced the world to Montgomery Gentry as the lead single off their debut album Tattoos & Scars in 1999.
Montgomery Gentry Through the Years: 15 Memorable Moments