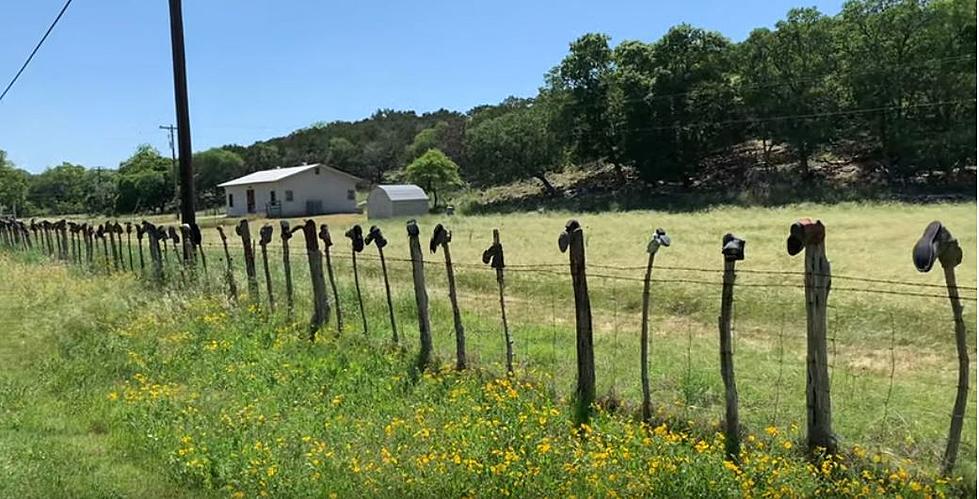 Cowboy Boots on Fence Post in Texas – What it Means?
YouTube
Have you ever been driving down some Texas country road and spot some old cowboy boots turned upside down on a fence post? What do you think that means?
First, you may think it represents taking a break from a long day's hard work at the ranch or maybe getting frisky with his woman. LOL!  Actually, none of that is going on, if anything it's a long-standing tradition for cowboys that dates back to the frontier days. What it does mean is that cowboy boots eventually wear out from all the wear and tear and when they do the ranchers who wear them put them to good use even after they've gone to cowboy heaven. They use them by turning them upside down over the top of an old fence post to help protect them from the weather elements of rain that can seep into the fence post and rot them out. Back in the early days a lot of wood fence posts weren't treated so this tradition was developed.
Other reasons for doing this also include honoring a loved one that has passed or beloved horse, a ranch hand that has passed, and even a fallen cowboy. Back before phones, it also indicated that the rancher was home and not in the field working. This tradition has been passed on from generation to generation through the years and still remains a staple of cowboy life today.
So, now you know the next time you spot cowboy boots on a fence post unless you're a cowboy then you probably already know. By the way, Texas is not the only state where you can see this but it's where I've seen it the most.
You know, when you think about it "Maybe That's Why God Loves Cowboys." This is a great song from Texan Aaron Watson.
How Many in America: From Guns to Ghost Towns
Can you take a guess as to how many public schools are in the U.S.? Do you have any clue as to how many billionaires might be residing there? Read on to find out—and learn a thing or two about each of these selection's cultural significance and legacy along the way.
The Best Horror Movie From Every Year
Counting down a century's worth of monsters, demons and things that go bump in the night.