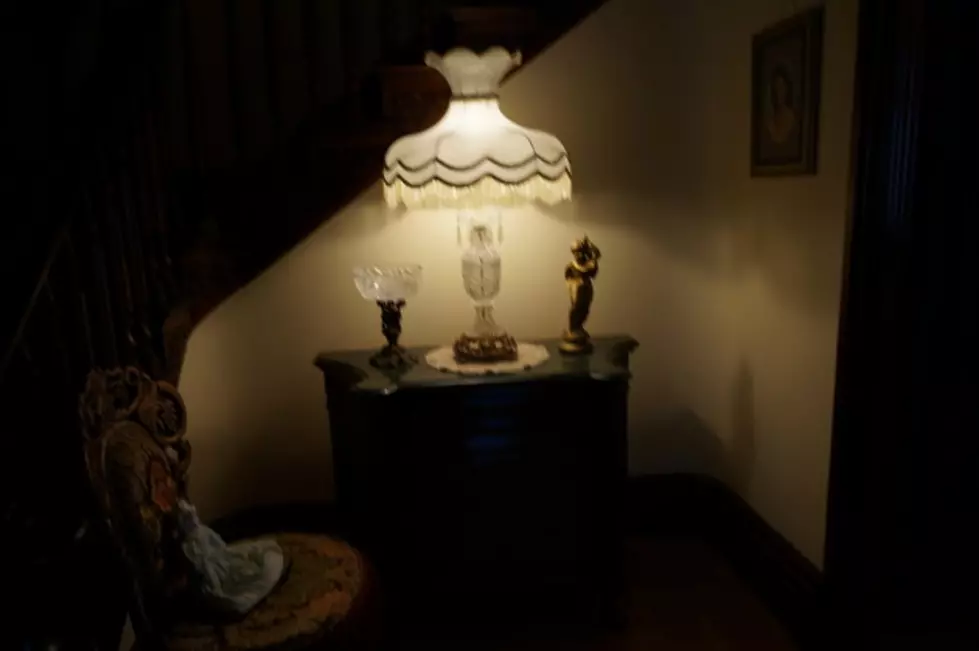 Eureka Springs Ark. Haunted Town – My Ghost Story
ThinkStock
What town in Arkansas goes all out for Halloween? Did you say, Eureka Springs? If so, you are correct. Eureka Springs in Northwest Arkansas is already best known for being one of the most haunted towns in America because of the Crescent Hotel.
Not only can you stay at a real life haunted hotel featured on the TV show Ghost Hunters, but you can take a tour, listen to campfire ghost stories and at midnight you can visit the creepy former morgue where the Ghost Hunter crew caught this ghostly site.
Here's another video about the Crescent Hotel.
When your done there, you can visit the Basin Park Hotel another place known for having lots of spirits and I don't mean wine. Your tour begins on the rooftop and ends in the limestone cave below. I've stayed here before and was talking to a bartender when he started telling me about a woman that is seen in the middle of the night wearing period clothing walking across the hallway, through the walls into another room. Believe it or not, I had my own personal experience, recalling the night I stayed there and woke up abruptly seeing a shadow of man wearing a Victorian style derby hat, cast on the wall next to my bed. When I looked over at the window to see if maybe I left the curtains open, I turned back around and the image was gone. Feeling a little shaken, I immediately turn the lights on and sat there for a moment trying to gather my thoughts when the lights started to flicker. After about 3 minutes the flickering stopped, however, it was hard to go back to sleep but I did.
Nevertheless, I've never stayed there again!

 
One thing I learned from staying in Eureka Springs there are lots of mortuaries and funeral homes and plenty of old taverns that possibly haunt the town. As beautiful as the place is surrounded by the majestic Ozark mountains, you can't help but feel some creepy dark vibe when you're there.
This year the whole town is being transformed into a Halloween creep-fest, with a Zombie crawl Oct. 28, and houses and businesses that will be maxed out with decorations and special effects.
For more information on Eureka Springs visit their website.